Norfolk investors often face a dilemma about whether they should self-manage their property or hire a professional property management company. Of course, both have advantages and disadvantages, but ultimately it boils down to whether you are fully aware of your potential responsibilities as a landlord. If not, it is time to understand all the nuts and bolts of managing your Norfolk rental unit before you decide.
There are several responsibilities involved in managing properties, which you can handle on your own or hire a professional property management company. Let us compare both options in terms of various property management aspects.
Knowledge of the Local Rental Market
As DIY landlords, it is challenging to handle multiple tasks and keep yourself updated about current market trends, tenants' expectations, home values, and frequent changes in the residential laws.
However, professional property managers have unbeatable knowledge about current market scenarios, popular neighborhoods, renters' demands, and marketing tools. With years of experience in the industry, they can handle your rental in the best possible way.
Bottom line? A property manager can help you understand the local rental trends better.
Finding The Right Tenants for Your Portsmouth Home
A thorough tenant screening is necessary to hire the right tenants who can properly care for your unit. DIY landlords develop this experience over time, as it takes a while to develop the skill of reading people and analyzing whether they will be a good fit for your property. New landlords may lack these screening tactics and accidentally hire bad tenants.
Property managers, on the other hand, follow rigorous tenants screening processes developed over the years. They investigate the applicants' employment, identity, criminal background, and previous tenancy history in a thoroughly professional manner, which reduces the risks of hiring bad tenants. They also have effective marketing strategies to promote your property and attract potential tenants to it.
Managing Tenant Retention
To retain your Norfolk tenants, you must understand their rental expectations, charge appropriate rent, ask for their feedback, and make the necessary improvements to your unit.
If you are managing multiple properties by yourself, it can be challenging to pay enough attention to tenants' demands and keep up with consistent improvements. In addition, if you do not have enough experience with tenant retention strategies, it could result in high tenant turnover, impacting your finances.
Professional property managers can take this load off your shoulders to a great extent. With their resources, it is easier for them to keep track of all properties and help you upgrade your unit to retain your tenants and improve the vacancy rate.
Communication
Effective communication is critical for a successful business. It helps you connect with more potential tenants and allows you to maximize returns on your investment. However, there is a difference between the communication methods of self-managing landlords and professional property managers.
DIY landlords often connect with tenants through phone calls, emails, or messages which are not very organized methods of communication. Sometimes, this may result in you or your tenant missing out on important info and creating unnecessary misunderstandings. On the other hand, professionals are tech-savvy and use advanced communication tools like online tenant portals, property management software, or apps.
Since these tools operate online, they are accessible 24/7 and offer a plethora of functionalities and flexibility. For example, software like Cozy, TenantCloud, and others let you track your account, advertise vacancies, manage lease cycles, resolve tenant queries, maintain a thorough record of all tenant communication, and easily access all essential documents.
Rent Collection
Collecting rent is the most crucial factor while managing property. There are many ways to make the rent collection process smooth and effortless. Property management companies use multiple ways to make it straightforward for homeowners, such as online sites, ACH transfers, and electronic deposits.
They typically support online rent payments through ERentPayment, RentMatic, and RentMerchant, apps like PayPal, Zelle, Square, Venmo, and others. Based on variables like distance, the number of renters, and desire to interact with tenants, you can choose any method that suits you.
Understanding Legal Compliance and Legislation
As a landlord, you should comply with all tenancy rules and residential laws, for which you should create a comprehensive lease agreement, including all policies and addenda to stick to the landlord-tenant law. Professional property managers have enough experience handling these legal procedures, which DIY landlords may lack. This includes,
Adherence to Fair Housing Laws
Professional property managers are updated on fair housing laws, safety standards, legal codes and ordinances, and other legal procedures. If you find yourself in any legal disputes, your manager can quickly take action and protect you against legal scenarios.
DIY landlords lack experience in creating a comprehensive lease agreement, including essential addenda, clauses, and policies that would help comply with the law. However, property managers possess years of experience in lease creation which enables them to draft a foolproof lease agreement including all vital details.
Issuing Different Notices
You may need to issue different notices to your tenants while implementing the tenancy rules, and not all DIY landlords have the legal formats required for these documents. However, property managers have detailed documentation of all these notices, including pay or quit notice, unconditional quit notice, lease renewal, a notice of repairs, and the rent increase notice.
Sometimes, tenants may not abide by the lease, and you may need to evict them. As a self-managing landlord, this process can be long, tedious, and exhaustive, as you work without any support. Besides, it is essential to follow all legal technicalities to avoid complications like your tenants suing you.
Property managers can help you systematically follow the eviction process. They assist in drafting eviction notices and also protect you during the process in case of any conflicts with the tenants.
Portsmouth Property Inspections
Move-in, move-out, and routine property inspections are essential to assess the condition of your property. It allows you to track alterations during a tenancy and prevent major damage from occurring. Inexperienced DIY landlords may not conduct a thorough enough inspection of the property, skipping important spaces in the house.
They also may not have a ton of contacts to get professional inspectors for proper documentation and reports. On the other hand, property managers have extensive experience handling inspections and a detailed inspection checklist to assess all spaces in your house.
They also document each corner of the unit for major and minor damages. If tenants have caused potential damage, they can also negotiate repair costs with your tenants and make necessary deductions from the security deposit.
Network of Local Resources
One of the significant advantages of working with a property management company is its strong network of local vendors and repairs specialists. For example, you may need a painter, or a landscaper, while renovating your property or an attorney to draft a lease agreement and notices. Professional inspectors, insurers, marketers, and licensed contractors are also essential to fulfill property management needs.
It can be challenging and expensive for DIY landlords to find each vendor and handle their costs individually. They may not build such a strong network and might face difficulties while hiring licensed vendors for the repairs. However, it can be more efficient and affordable if you let a property manager handle it. Their strong connections with local service providers allow them to get quality work done at reasonable costs.
Maintenance and Repairs in Your Norfolk Rental
You should provide a safe and habitable place for your tenants. However, while self-managing a property, accidental negligence of the property may result in
Maintaining Rental Habitability
Skipping maintenance can cause potential damage to your property and put your tenants at risk. Property managers can proactively maintain your asset, conduct regular inspections, and fix minor repair issues in time.
For DIY landlords, the lack of a strong network of professional vendors and licensed contractors can lead to hiring vendors who provide low-quality maintenance. On the other hand, professional property managers have a strong network of licensed in-house or third-party vendors who offer quality work at affordable prices. Hiring them can save your money and maintain the health of your property for a long time.
Better Management of Time and Money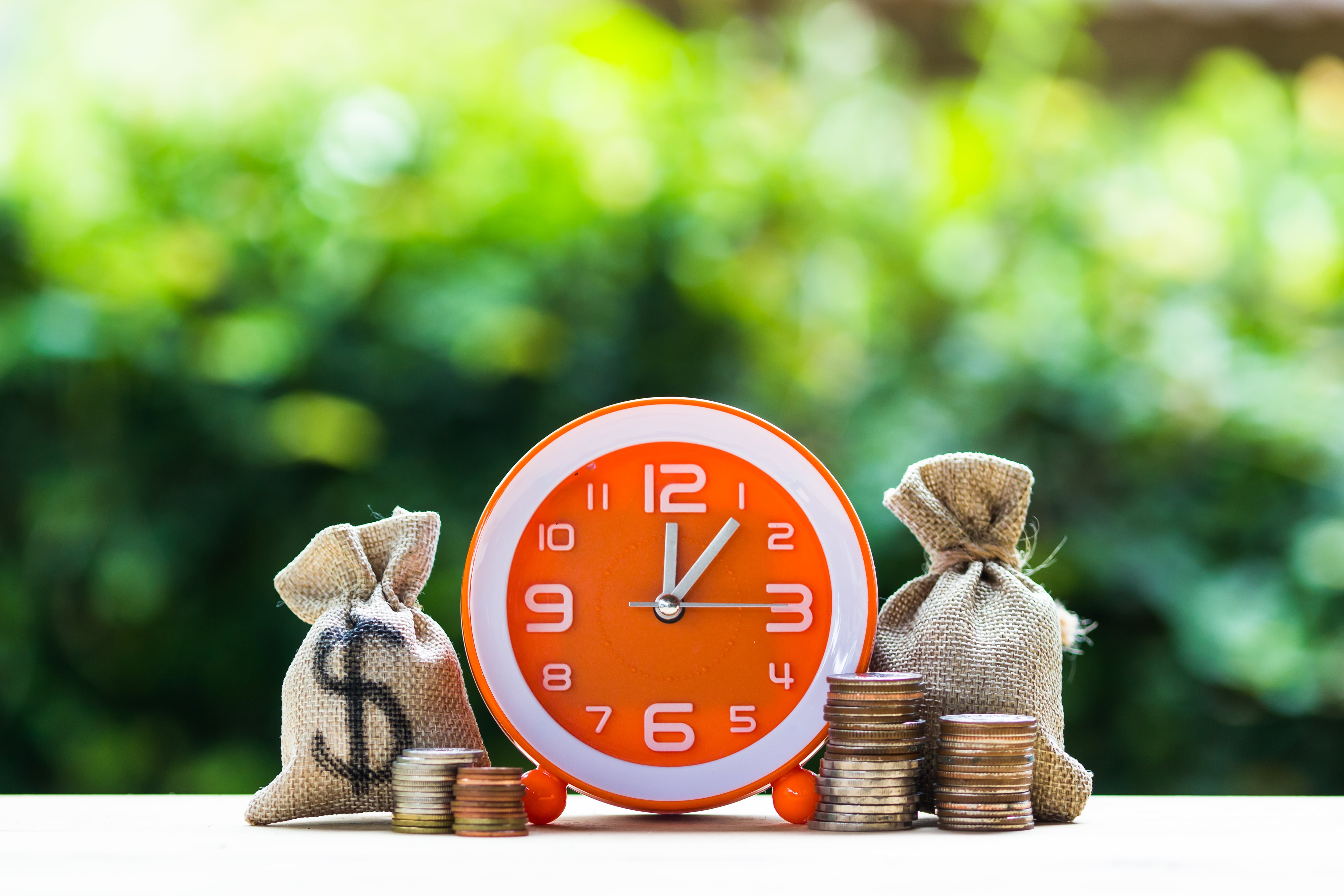 Self-managing is a promising way to save on property management costs. However, not outsourcing property management services may make things worse and kill your business before it begins to flourish. As DIY landlords, it can also be challenging to manage the accounting and finances for your Norfolk properties. Poor money management can cause you to overpay taxes, lose rental income, earn reduced ROI, and pay higher costs.
Rental managers let you see how much profit you are making, manage your finances effectively, generate monthly and yearly financial statements and keep a close eye on your monthly/yearly rental expenses. They also set up a chart of your different accounts like utilities, repairs, ground maintenance, rent, cleaning, and suite supplies. It gives you insight into your expenses on all these items and allows you to monitor the financial health of your property accordingly.
Property management companies excel in all management services, such as filling vacancies, providing maintenance, fixing repairs, collecting rent, drafting leases, and screening your tenants. Hiring them means having competent partners by your side that will protect you from unforeseen risks and save money and time in the long run.
Self-managing your property is not a bad idea but involves multiple tasks which you may find daunting. Hiring a property management company like Doud Realty Services ensures steady income, tenant retention, and high ROI in the long run for your Norfolk investment. With years of experience in rental property management, we can allow you to run your business smoothly.
For more information, contact us at Doud Realty Services.