As a Portsmouth rental property owner, you need to ensure that your property is maintained or repaired by a reliable and skilled maintenance specialist. If you hire an unqualified contractor who lacks experience and skill, you may end up spending excessive time and money on property repairs, with the added stress of handling frequent tenant requests. Plus, here are some additional benefits of hiring a licensed contractor for your Portsmouth rental property.
1. Licensed Contractors Are Qualified and Well-Equipped
Qualified contractors receive a license only after meeting specific standards of job quality requirements, training, and proven expertise in a certain skill set. They typically have client references and a list of reviews, which proves their credibility as trusted contractors.
Licensed contractors are also well-equipped, which means once you hand over a task to the contractor, you won't have to arrange for the additional equipment necessary to carry out a task. For instance, if the roof is being renovated, their team will carry the necessary tools like a ladder, roofing hammers, scoop shovels, roofing blades, nail guns, and pry bars.
2. You Get Liability Insurance
Licensed contractors typically have general contractor insurance, general liability insurance, or workers' compensation insurance. These insurance policies can cover any property damages, worker injuries or compensate for any unfortunate deaths during the project.
If there is no licensed contractor on your Portsmouth rental unit at the time of renovations or any tasks, you are considered to be the official contractor. Hence, you are legally and financially responsible for any damage to property or injuries caused to workers.
3. They Complete Work On Time
Licensed contractors have practical timelines and estimate a time slot for every task considering all the factors like availability of workers, the public holidays, and reasonable working hours. They take responsibility for completing the project within the promised duration and keep you informed about the progress and any potential issues.
4. Systematic and Streamlined Work Process
Qualified contractors work systematically, with an effective strategy and execution. They ensure that every task is allotted only the time required. This helps them efficiently plan out multiple tasks within a short span of time and eliminates any wastage of time and resources.
5. They Ensure Legal Compliance
Licensed contractors know the state and federal laws related to making any changes to a rental unit. They will inform you about taking necessary permissions, filling the essential permit applications, and following the housing code. They can recommend site inspectors to get the unit inspected and make the essential changes in line with the laws of the city council. This keeps your property safe and protects you from any legal hassles.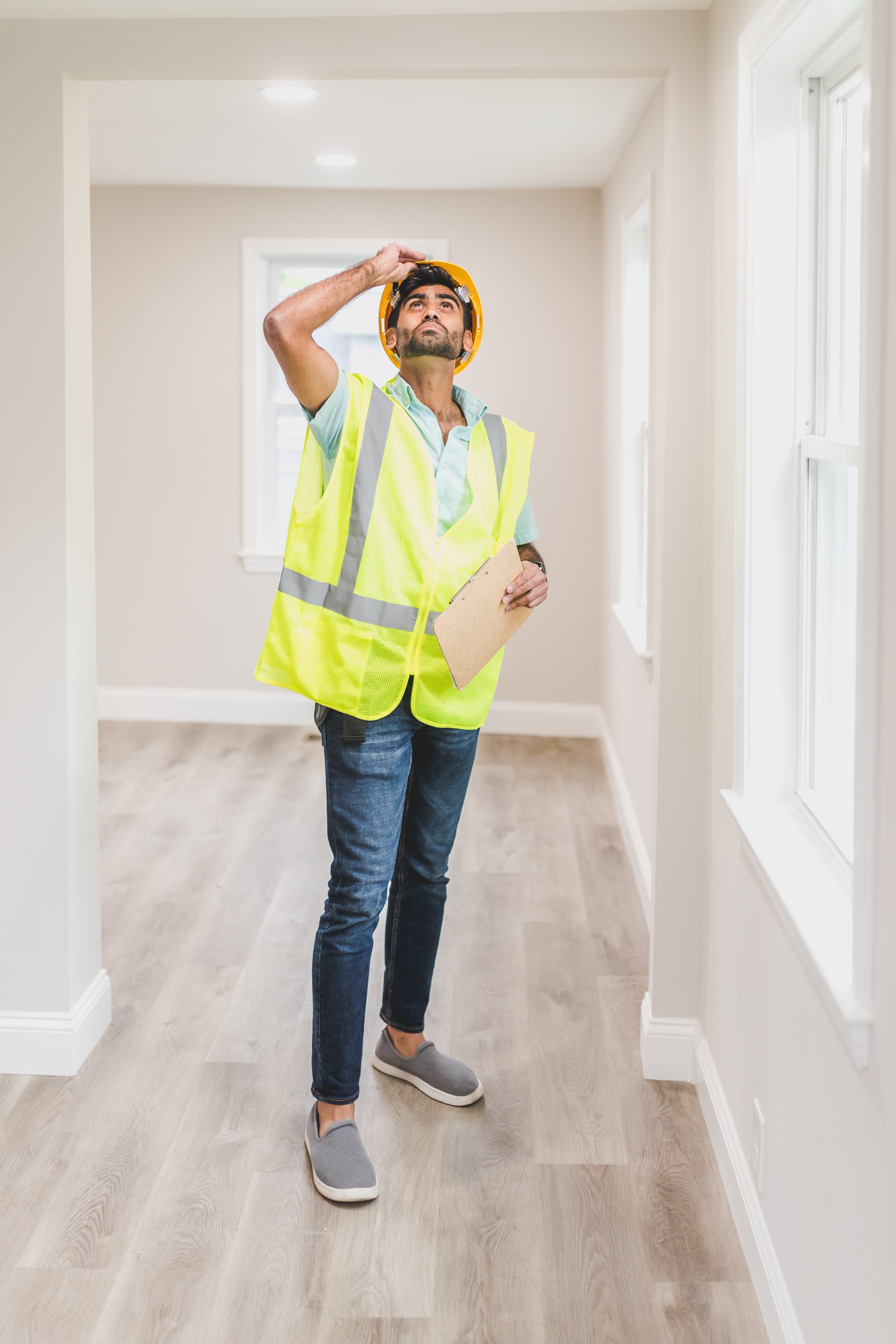 Portsmouth has an extensive network of qualified contractors and maintenance specialists. However, simply hiring someone based on a word-of-mouth referral, or even by checking Google reviews can be risky. We suggest hiring a property management company that knows the best contractors in the city and can put you in touch with the right people for the job. Besides, they can be the bridge between you and the contractor to ensure that your Portsmouth unit is suitably upgraded and kept in great condition.
Doud Realty Services has been one of the most trusted property management companies in the Portsmouth real estate business for over 20 years and we have built a strong rapport with the best licensed contractors in the city who can ensure stress-free renovations and maintenance for you.
For more details on hiring licensed contractors, contact us at Doud Realty Services.