As Hampton Roads landlords, you may be eager to know how much time it requires to get your home rented. Hiring a property management company can speed up the process and get your property rented within 30 to 60 days. However, if you are handling everything by yourself, it may take as much as twice that to complete the process.
No matter which way you choose, here is a tentative distribution of the factors that will influence the process of renting out your property in Hampton Roads.
The Current Trends in The Hampton Roads Rental Market
Understanding the current market trends is crucial to know whether the market conditions are in your favor. Several aspects may affect the process of renting out your property.
Tenants prefer to rent a property that is in a desirable location and offers proximity to transport, schools, medication, and employment. If your area offers safety, cleanliness, and proximity to public amenities, your property is likely to attract more tenants. Virginia Beach, Norfolk, Richmond, and Franklin are some of the most popular neighborhoods in Hampton Roads.
These days, tenants are more selective due to the multitude of rental options. They are keener about the amenities you offer, the curb appeal of your property, and the safety features it includes. If your property meets their expectations and demands, the chances to fill the unit are plenty.
There is a specific time frame when the renter's demand gets at its peak. Ideally, the months between April to August are the peak period for renting out your property. Since it is summer, tenants are more comfortable while traveling and searching for a rental unit. Around 65% of rent move-ins happen during this period. However, the renting process takes time due to various steps involved and other factors like location, amenities, and condition of your property.
Renting is closely related to demographics. It affects the demand and the duration of leasing your property. For example, if your unit is near schools and universities, you will get a larger pool of students, teachers, and professors.
The Price of Your Hampton Roads Property
It is challenging but not impossible to charge the highest rent and yet attract your potential tenants. You have to understand the current rental prices and the competition in your neighborhood. If you provide modern amenities, like a home office, a home theater, or a digital security system, you can justify the price. However, you should also consider the affordability of your potential tenants and charge accordingly.
Repairs And Renovation
If your property is in pristine condition with catchy curb appeal and interior, it will not take long to fill it. However, if you haven't maintained your unit for years, you may need time for repairing the building. Here are a few things that might take extra time to repair or renovate.
The rental unit deteriorates during the tenancy, which you need to fix in time to prevent hazardous issues. You may need to fix issues like loose fencing elements, oiling the lock, handles, and doorknobs, replacing air filters, repairing scratches, pruning the trees, mowing lawns, cleaning the gutter, and tightening hinges. As there is no specific timeframe to fix minor issues, it may need a day or more based on the vendor's speed and experience.
Major repairs like addressing bug infestation, fixing broken tiles, repairing leaking walls and roofs, cleaning plumbing systems, and replacing HVAC systems may take more time compared to minor repairs, depending on the severity of the issue. For example, controlling bed bugs may take two to three days, while replacing the roof may take a week or more.
Remodeling your property is one of the best ways to attract potential tenants and get high returns on investments. Consider renovating the unit with a fresh coat of paint. Replace the old furniture and appliances with new ones, install advanced HVAC systems and hardwood flooring, and upgrade the interior with modern fixtures and decorative items to make it captivating.
However, major renovations like adding upgrades, replacing HVAC systems, changing countertops, and converting the attic into a bedroom may take time. Major renovations may take around six months to one year, and cosmetic remodeling may take up to three months. If you want to change the bathroom to a walk-in shower, spruce up unused space or turn it into a gym, and update curb appeal, it may take several weeks.
Your Advertising Strategies When Renting Out Your Property
Once you improve the condition of the unit, it is time to promote it. Some effective marketing strategies may get your property rented quickly, but some may take time to attract tenants. We recommend the following online and offline modes for promoting your rental unit.
You can personally inform your acquaintances, friends, previous tenants, relatives, and colleagues about the rental vacancy of your Hampton Roads property. It is a quick method of advertising your property and filling it faster.
Putting up a 'for rent' sign is another cost-effective and suitable way to promote your rental unit offline. Though it is an old-fashioned way to advertise, it can catch the attention of your neighbors and passers-by who are looking for a rental property. You can display the board outside of your vacant property and add details like email IDs or phone numbers to allow people to contact you.
Creating an online presence through property listing websites and social media is an effective way to reach more tenants. You can use listing sites like Facebook Marketplace, Craigslist, and Zumper to promote your property.
Social media is a powerful medium for marketers these days. You can easily catch the attention of your tenants by posting vacancies on Facebook, Instagram, Twitter, and Pinterest.
The Time You Take to Screen Tenants
Your tenant screening process may take anywhere between 2-15 days, based on the number of applicants. Here are the basic components of the tenant's screening process that may take some time to complete.
Filling the Rental Application
Ideally, applicants need 1 to 2 hours to fill out the rental application, which includes primary questions and requested information landlords demand to know. If there are co-signers, they may also go through the same process.
Assessing Proof of Income
To verify the applicant's income source, you need to check bank statements, credit scores, W2S, offer letters, and paystubs, which is a prolonged process. Also, if they fail to provide employment details, you may need to visit their employers to double-check the validity of their monthly income.
Conducting Background Checks
It can take a few hours to check the credit score and background of the applicants. However, the time may vary depending on how quickly tenants can authorize their credit checks.
Talking to Previous Landlords
You may wish to know about applicants' previous tenancy history, for which you may collect references from their previous landlords. However, it will take time to contact every landlord and ask for information about an applicant.
A quick way you can follow is to use property management software to contact all the references. It is hard to tell you the specific timeframe required for tenant screening. We also ask our clients to keep their list of requirements and a sample questionnaire ready, to save their time.
Frequency of Showings for Your Hampton Roads Property
Property showings take place after you have shortlisted the applicants in the tenant screening process and invited them to visit the property. You can wind up a process in a day or even less if you are conducting virtual property showings. Consider cleaning the property thoroughly, updating appliances, and highlighting the merits of your property and salient features. It can impress your tenants and encourage them to rent the property faster.
Lease Creation and Documentation
Your lease is a crucial document that allows tenants to know their obligations and responsibilities. If you create a less restrictive agreement, you will easily find someone to rent a property. You need to add rules, addenda, and personal details of each occupant. Apart from these things, consider including the following items to comply with the law.
Often landlords struggle to find the answer to this question. While some owners prevent pets from entering the property as they could damage property significantly, others allow them to get a high ROI. However, it is necessary to add a detailed pet policy in your lease agreement to let your tenants know the rules. If you don't allow pets on your property, consider tweaking your pet policy a bit to attract more tenants to your rental and get it rented quickly.
Do You Offer Incentives for Lease Renewal?
Retaining your tenants will save your time in the long run and decrease the vacancy rate for your property. You can encourage your existing tenants to renew leases and offer them incentives. Consider offering discounts on rent, modern amenities, free parking, and vouchers to nearby gyms and restaurants to ensure your tenants' satisfaction.
Tenants' Move-In Process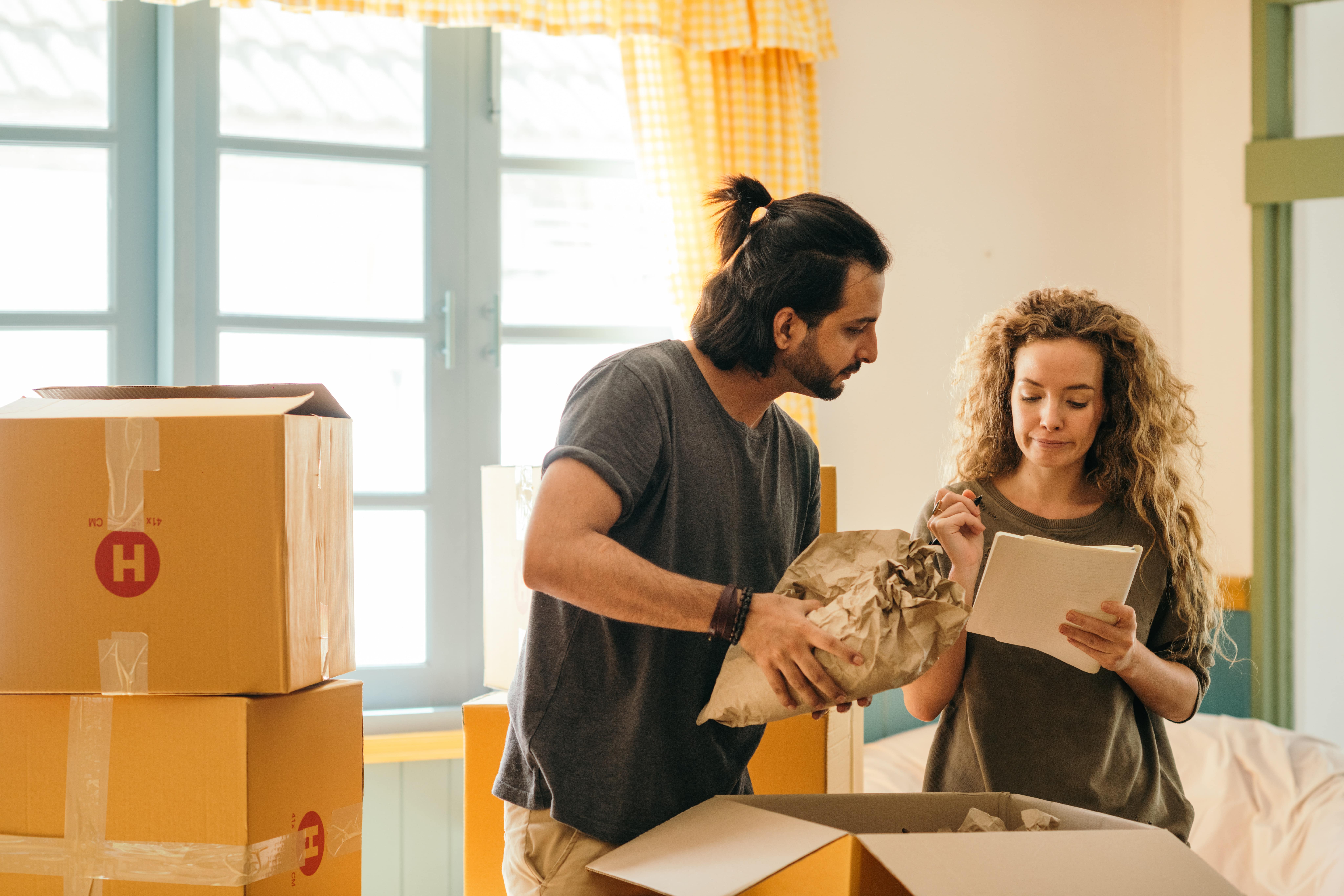 The tenant's move-in is the last step in the renting process. You should prepare your rental for welcoming your new dwellers. Consider making necessary arrangements for their welcome, stock the refrigerator, and get them a meal if required.
Renting out your property involves multiple steps which require careful work and sufficient time. One benefit of hiring property managers is that they have years of experience in searching for tenants, analyzing current market trends, and providing all types of rental services.
So, if you are looking for the right tenants to fill your rental, connect with us at Doud Realty Services. We have an established network in the area and can help you through all the crucial steps of renting a property.
For more information, contact us at Doud Realty Services.