Call them what you want. Mistakes. Pitfalls. Oversights. When you make an error managing your property, it's often not a big deal. Mistakes can be fixed.
But, a serious oversight can have some lingering and expensive consequences. Violating a fair housing law, for example, is an oversight that's hard for a landlord to recover from. Pricing your property incorrectly or allowing deferred maintenance will also be expensive problems to solve.
This is one of the best reasons to work with a Norfolk property management company. When you partner with professional property managers, you won't have to worry about those blind spots.
You can benefit from the experience and systems that come with professional management. We've already learned from our own mistakes and oversights; we know how to prevent these disruptions and confusions.
Here are some of the oversights a team like ours can help you avoid.
Overpricing Your Rental Home in Norfolk
You need to know your local rental market really well, whether it's Norfolk or Portsmouth or Hampton Roads. This is especially true when it comes to assigning a rental value to your property. Proper pricing is essential, and giving little thought to where you set your rent is a huge oversight.
Your property's rental value will depend largely on the market, and a lot of landlords make the mistake of ignoring the market and pricing their home according to what they think the property is worth or what they want to earn. Or, they'll be so desperate to find and keep a tenant that they'll underprice the home.
Pricing your property too low isn't competitive; it means leaving money on the table. It's also dangerous because you may struggle to ever catch up with the market rents.
Pricing your property too high doesn't mean you'll earn more money on it; it simply means a longer vacancy period. It will take longer to find someone willing to rent your home at a price that's too high, and you may find yourself losing an entire month's rent before you lower your asking price and find a tenant.
A property manager will have the data required to effectively and accurately price your rental home. You'll find you earn more in rents because you're not losing money on vacancy and turnover.
Avoid Tenant Screening Oversights
How are you selecting your residents?
Tenant screening is one of the most important things you'll do as a landlord. A positive and profitable rental experience depends on placing a qualified tenant who pays rent on time, helps you take care of the property, and follows the terms of the lease agreement.
It's hard to identify that tenant if you don't have a rigorous and consistent screening process in place.
This is not the time to trust your instincts. Instead, put together a documented and consistent screening process so you can carefully check the background and financial stability of each potential tenant without violating any fair housing laws. Establish standard rental criteria and document your process.
Property managers screen within fair housing guidelines. We provide a set of standard qualifying rental criteria to every applicant. And, we check:
National eviction and criminal databases

Credit reports

Income

Rental references
Don't ignore the tenant screening process. If you cannot be thorough, leverage the resources and experience of a property manager. We can help you avoid choosing the wrong tenants.
Maintenance Oversights and Norfolk Rental Property
Most property management companies will have a plan in place to address every type of maintenance, whether it's preventative maintenance, emergency repairs, or a routine fix. Two of the major oversights we encounter with owners are deferred maintenance and terrible vendor choice.
Here's what we mean:
Deferred and Unreported Maintenance is Expensive
Some of the most expensive oversights involve deferred maintenance and needed repairs that your tenants have not brought to your attention. These things can be avoided with the help of a management team. We'll make sure attention is paid to your property. We'll protect its condition and value with preventative care and responsive maintenance.
When you put off repairs or you don't hear about a leaking sink for a few months, the repairs you're called upon to make will always be more expensive and complicated than they would have been if you'd responded right away.
You'll also face additional deterioration of your entire property. Property managers won't allow this oversight to happen. We will protect your property by:
Establishing good relationships with residents, and explaining the importance of reporting repair needs right away. By helping your tenants to understand that everything should be documented and reported right away, we'll keep a better handle on how and when things are repaired. We won't let small problems become large catastrophes.

Conducting thorough, well-documented inspections. Property managers will document the condition of your property accurately and with inspection technology.

Putting together a preventative maintenance plan so you can have all of your major systems and functions inspected and serviced. Have the heating and cooling system inspected and serviced annually. Get the roof and the gutters cleaned annually. Hire a pest control service to do routine treatments.
Responsive maintenance can help you avoid the oversight and expense of deferred maintenance.
Choosing Vendors and Contractors
If you don't have a list of preferred vendors you can rely upon, you might find yourself playing catch-up when you need a plumber in the middle of the night or a cleaning crew during a turnover.
Always work with licensed and insured professionals, too. This is an oversight we cringe to see happen. You need to protect yourself, your property, and your residents by working with licensed professionals when work is required. Hiring someone who doesn't carry the proper insurance can also bring a lot of liability onto your property. What if there's an injury? If a worker without insurance falls off a ladder, you may be liable for their hospital bills and even their lost wages. If a non-electrician starts re-wiring your house and starts a fire, you could find yourself with a huge insurance claim and a lot of property damage.
Avoid this potential oversight by working with a property manager. We have well-screened vendors that we work with, and these professionals are licensed, insured, and dedicated to providing high quality, cost effective maintenance work.
Federal, State, and Local Rental Laws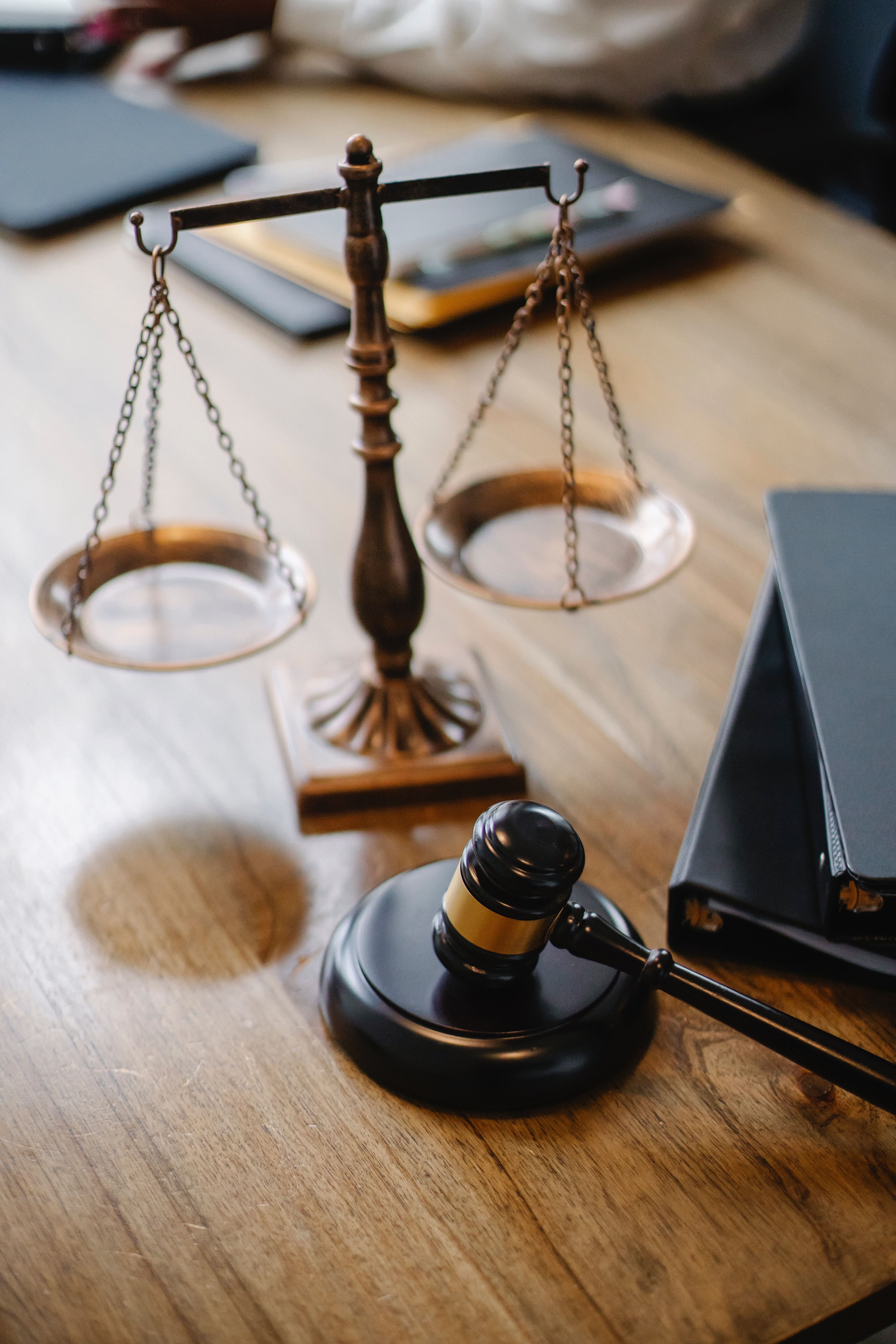 Virginia has a lot of laws that are in place to protect tenants. If you don't know these laws well, it's easy to miss something. A property manager won't let that happen. We'll keep you compliant.
Here are some of the biggest problems that landlords tend to run into. These oversights will not only cost you money, they'll potentially land you in court.
If you're not up to date on the fair housing laws, there's a lot of room for error. Not knowing the protected classes, the difference between a pet and a service animal, and what disparate impact means can be a huge oversight. You need to know these laws and how they're applied in order to protect your property.
Your lease agreement is going to be the most important document of your tenancy. This will protect you and your tenants and your property. Make sure you have a lease in place, and make sure it's both legally compliant and legally enforceable in the state of Virginia.
Allowing a tenant to move in without a signed lease is a huge oversight. Pulling a lease template from the internet without ensuring it contains all the necessary language is also an oversight.
When you have a property manager taking care of the lease agreement, you know it's going to be thorough, complete, and compliant.
Security Deposit Oversights
Security deposit oversights can happen as you're collecting the deposit, holding it, and especially returning it. In Virginia, you have 45 days after the tenant moves out to return the deposit. If you're withholding money from it, you'll need to send your tenants a list explaining what you've deducted and why.
Eviction Oversights in Norfolk
There's a process to evictions in Norfolk, and you need to follow it. You can easily make a mistake while serving the notice, filling out the paperwork, and missing something that's required by the court. Working with a property manager will reduce the risk that you even need to evict; professionally managed homes are usually less likely to require an eviction.
Mistakes are bound to happen from time to time, but if you want to avoid some of the most serious oversights that can occur when you're leasing, managing, and maintaining rental properties, you'll serve yourself and your investments well by working with a professional property manager. There's more peace of mind, and you're likely to have a safer, more profitable investment experience.
If you'd like to talk about this further, please don't hesitate to contact us at Doud Realty Services, Inc. We provide expert property management in Norfolk, Portsmouth, Hampton Roads, as well as surrounding areas such as Virginia Beach, Suffolk, Chesapeake, and Newport News.