Maintenance is an integral part of property management, especially in rental properties. Most landlords regard Norfolk rental property maintenance as a huge task. However, emergency repairs can be expensive and become a burden. The best solution to this is implementing preventative maintenance in your Norfolk rental. In the long run, it can also help prevent significant financial damages.
Here are a few aspects of your rental that require preventative maintenance whether your property is occupied by tenants or is vacant.
Plumbing
The plumbing system of your rental property is used regularly. Since water causes significant damage due to clogging and rusting the metal, plumbing requires regular maintenance. Replacing an old and damaged plumbing system might cost a fortune. Therefore, it is necessary to avoid negligence and fix any plumbing issues, leaks, and repairs on time.
You can carry out routine checks for leaks and conduct inspections of water lines, taps, pipes, and heaters. By not relying on your tenant to report every maintenance issue, you can save time and money on potential emergency repairs.
Rooftops
The roof of your rental requires as much attention as the interior. Since the Norfolk area sees significant rainfall, make sure you survey your roof after heavy rains. Check for any damage caused by water, holes, or mold. Make sure the blockages, stray leaves, or small nests in the gutters are removed. This will prevent water from collecting and will instead help it flow smoothly.
Roof problems can go unnoticed for a long time and can result in water seepage into the walls. This can cause extensive damage to the structural integrity of your house.
Electrical Components
Wiring is another important aspect of preventative maintenance to focus on. Faulty wiring can cause short circuits, which can escalate into a major fire hazard. Therefore, it is necessary to perform regular safety checks and inspections of all electrical appliances and make sure they work smoothly.
Electrical outlets, ports, and sockets must also be checked by certified electricians to avoid any damage to the tenants. Make sure that all the electrical components of your rental adhere to the local regulations.
HVAC efficiency
HVAC or heating, ventilation, and air conditioning need annual cleanup and maintenance as these appliances are used regularly. In order for your HVAC systems to have optimum performance and avoid potential malfunctions and damages, you have to ensure that maintenance is carried out regularly.
Check the vents in your house for blockages and make sure the heater and furnace are cleaned on time. Any tenant complaints regarding HVAC issues must be solved promptly.
Pest Extermination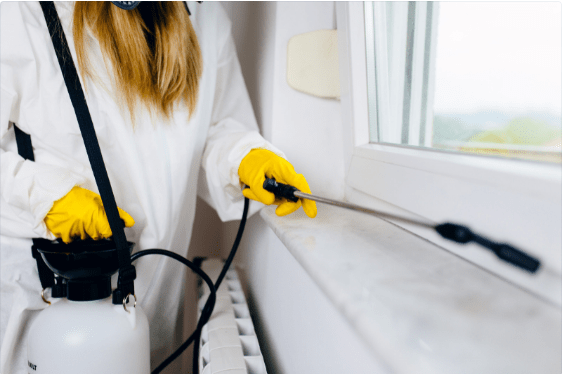 The foundation of your property needs to be inspected at least annually to check for any signs of termite damage, or bug infestation. If your area is prone to termite damage, make sure you appoint professional exterminating services to get rid of the infestation.
Bugs and critters can cause a lot of damage to the structural integrity of your house. Hence, it is necessary to call in the experts at the first sign of damage.
Preventative maintenance is nothing but a regular and thorough check of your property to make sure it meets the Virginia housing requirements. However, constantly looking after the maintenance of your rental can be a time-consuming affair. With the help of the right Norfolk Property Management Company, such as Doud Realty Services, you can make sure that the preventative maintenance of your property is taken care of by experts.