A property management company can make or break your rental business. Experienced property managers can help you earn a steady income, generate high ROI, provide proactive maintenance, and earn sustainable profit in the long run.
However, if you have hired poor property managers, you may experience issues like delays in rent, reduced profit, and irregular maintenance. It is time to pay close attention to your hired Hampton Roads property management company and see if they are helping you make the most of your investment.
Here are a few signs you should switch your property management company.
You Rarely Hear From Your Hampton Roads Property Manager
Property managers are responsible for reporting monthly updates about tenants' safety, repairs, and property-related finances. It helps you calculate the profitability of your rental investment and ensure that you are always in the loop.
However, if you experience a lack of transparency in interactions and poor follow-through, it is time to change your existing company. Your property managers may hide their inability to work accurately by dismissing your concerns, which is a major red flag.
Your Rent Stays the Same
The rental prices in Hampton Roads have increased by 12% over the last year and are expected to continue growing in the future. Since there is no rent control law in Virginia, you can charge as per your discretion, provided you send a 30-days notice to your tenants informing them about the rent increase.
However, if your property manager is not advising you to increase rent for over a year, you should approach another agency that can investigate the current market scenario, give you a free rental appraisal, and help you charge competitive rent.
You Don't Get Quality Tenants
Property managers are not supposed to put random tenants in your rental unit. A thorough tenant screening is their fundamental responsibility. They should check the applicant's background and criminal history, verify employment and examine previous tenancy records, credit score, and other crucial factors. If you observe that you are frequently getting bad tenants, you should look for a more reliable property management agency.
Irregular Inspections of Your Hampton Roads Property
Routine inspections ensure the longevity of your rental unit and prevent significant damage. Property managers should conduct timely inspections every three months to assess every corner of your house for structural integrity, check home appliances, and examine all the HVAC systems to see if they function well.
They are also responsible for conducting move-in and move-out inspections to evaluate property conditions between leases. However, if you observe that your hired agency has not inspected your unit in the last six months, it can be a warning sign.
Frequent Maintenance Complaints from Renters
Addressing your renter's complaints is a priority for any property management company. Prompt response to their complaints and proactive maintenance keep your tenants safe and make them feel comfortable. However, if your property managers delay addressing tenant concerns or providing regular maintenance, you may have to consider switching your property management company.
High Vacancy Rate in Your Hampton Roads Property
A low occupancy rate can generate negative cash flow, putting your business at financial risk. However, it is not easy to fill your rental with the right tenants or retain them in the long term. It requires patience, excellent negotiation, and persuasive skills to hold them.
Your property managers can offer favorable terms, provide additional facilities, and listen to their suggestions. If they cannot keep your tenants happy though, it is a sign of negligence and failure on the part of your property managers.
Inaccurate Account Statements
Your property managers should effectively handle your financial expenses, such as repair costs, taxes, administration fees, and insurance. It helps you calculate your yearly income and expenses and improve your business strategies for the next year to generate more revenue. A professional property manager provides detailed reports of your property's finances and accounts for every single penny they spend on the place. If you see a lot of gaps in their work, you need to question their expenses and get a thorough report.
Unclear Fee Structure
Transparency is an important factor that allows you to trust your property managers. They should keep things simple and upfront and provide a clear pricing breakdown with no confusion. Neither should it confuse you about rental fees and income, nor should you ever spot surprising charges on monthly statements.
In addition, your managers should keep you in the loop by providing detailed financial reports, property's cash flow, maintenance cost, taxes, and insurance installment status. If you find unclear fee structure or deducted costs for repeated repairs issues, it is time to switch the property management company.
Ineffective Investment Advice
Buying and selling Hampton Roads property can be challenging for beginners. If you are buying your first investment property, your current managers should guide you through the process. Their advice should be based on in-depth market research about rental prices, trends, and tenants' expectations. Their suggestions should be informed and truthful, which would support you during the selling or buying process. However, if you get ineffective advice that is not helping your business, it is better to get a second opinion or change your property management company.
Slow Response Time
Responsible property managers are prompt and quick in their response time. They regularly contact you, provide support, and professionally answer your property-related queries. Bad managers avoid calls, make excuses, or let your calls go straight to voicemail. When emails go unchecked, and managers fail to respond to your messages, it is clear you should switch your company.
You can verify the performance of your existing property management company by scrolling through its online reviews or asking previous clients about service quality. If you notice that your company is not measuring up or receiving negative feedback, it can be wise to move on.
How To Change Your Hampton Roads Property Management Company?
If you figure out that your property managers are not doing their job right, don't wait too long to change your company. Sticking with an ineffective and inefficient staff will only cost you more money. Here is a step-by-step guide to switching your property management company.
If you see that your existing property managers are not serious about growing your rental business as you are, it is time to replace them. Here are a few questions you should ask yourself to decide on a timeframe.
- Does the company handle non-payment of rent quickly?
- Do you receive regular performance reports?
- Does the manager fill the vacancy immediately?
- Are maintenance costs reasonable?
- Are the charged fees appropriate?
If you answer all these questions, you may understand the work quality of your manager.
Choose a New Property Management Company in Norfolk
Start hunting for a more reliable company before your contract with the existing company ends. Conduct online research, look for highly rated companies in your areas, scroll through reviews and meet them personally to check their work culture. Be sure to compare your existing company with the new one to avoid repeating the same mistakes.
Take A Close Look at Your Lease and Contracts
It is crucial to take a close look at the leases and contracts you have done with your existing property management company to ensure that there are no charges for terminating the contract. If there are fees for early termination, you may have to wait until the contract ends, even if you are disappointed with their services.
Notify the Existing Company
While changing the company, you will have to inform your existing company about the decision you are going to make. Let them know the following things.
- The reason behind switching the company
- The date and day you will change the company
- Your expectations from your company
- Decide on an adequate notice period
In some states, you may need to inform a governmental authority about your decision, for tax purposes. Ensure you provide all authentic information, including tax division and your total revenue, to avoid unnecessary fines.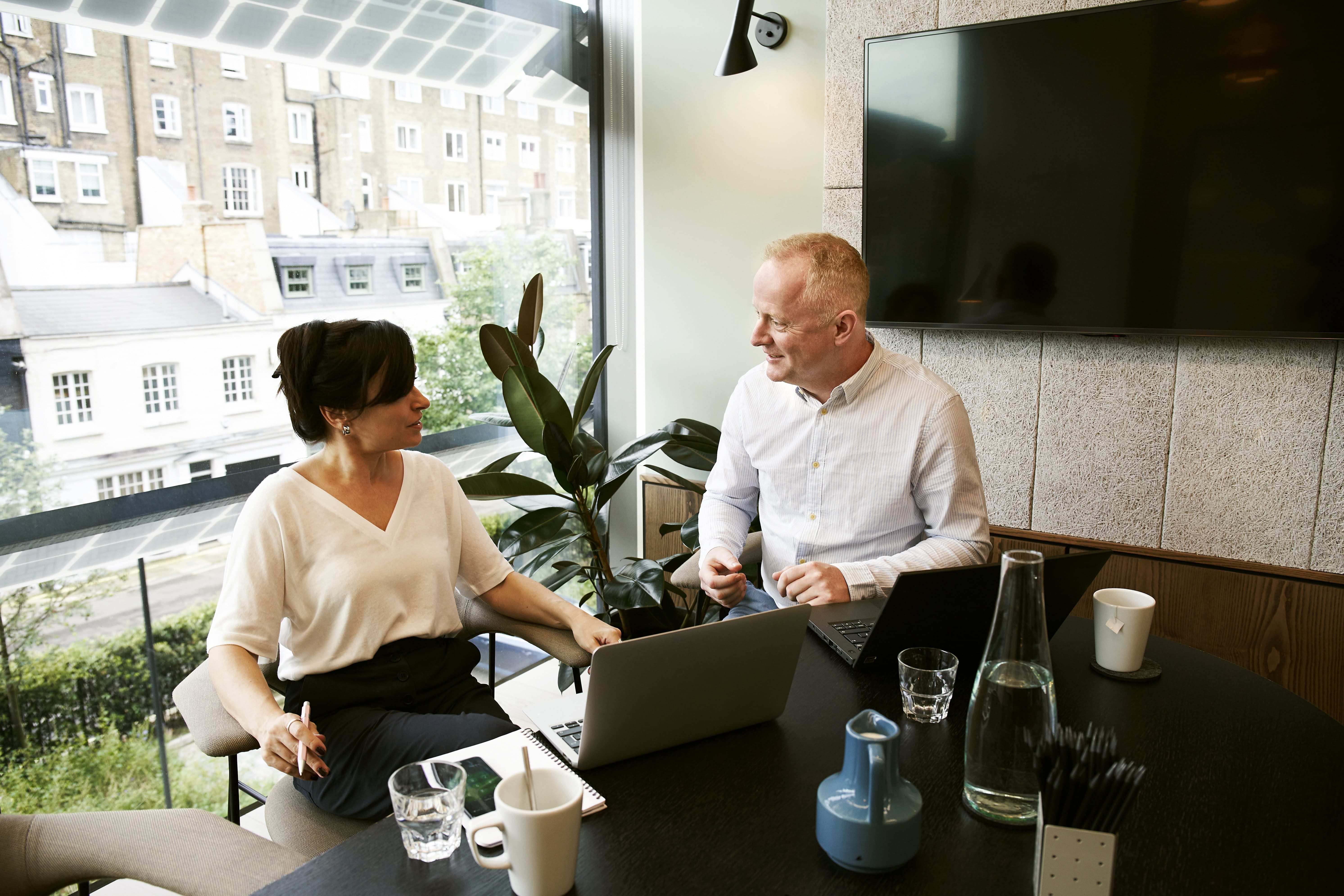 At Doud Realty Services, we take pride in the property management services we provide. Our focus is on raising your business standard and helping you get the best returns on your investments. We are available 24/7 to address your tenants' rental requirements.
If you are looking for a professional property management company in Hampton Roads, look no further. Contact us at Doud Realty Services.