Owning a Portsmouth investment home can be a sure way of earning a steady income. If you want to get the best return on investment though, you need to pay particular attention to factors such as location, amenities, property renovations, or landscaping, along with a few effective techniques to help you boost ROI.
Here are a few tips to increase returns on your Portsmouth investment.
Invest In Property Upgrades
Making upgrades or renovations in some areas of your home increases its functionality and beauty, eventually boosting ROI. Tenants tend to rent a property that is structurally sound and attractive. They even pay higher rent if they find a home as per their expectations.
Consider remodeling the kitchen by swapping old countertops and refacing existing cabinets. Apply a fresh coat of paint to make it attractive, refinish the hardwood floor, replace the old carpet with the new one, and pay attention to small details like fixtures, doorknobs, and the interior.
Increase The Safety Standards of Your Portsmouth Property
Safety and security are key things every renter looks for in a property. Here are a few things that landlords can do to increase the safety standards of the rental.
Outdoor lighting is one of the crowning qualities renters seek in any property. They want to be sure they can live safely and peacefully in their home. You can assure their safety by installing bright outdoor lights so that they can see a person or animal approaching their building.
We recommend you map the area to decide the places that need to be well-lit. Focus on corners and dark spaces that may serve as hiding places for criminals or animals, and use overhead lights for security. Depending on your home's structure, you can use ambient lighting and table-height lighting to brighten specific areas.
Also, add lights to sidewalks, driveways, and the spaces in-between, to enable your tenants to safely move about the property at night. The size and placement of the lights are crucial to ensure that the premises are uniformly lit.
Install Essential Safety Equipment
Installing safety gadgets is a win-win situation that can benefit you and your renters. Consider installing primary safety tools in your investment property, such as CCTV cameras, doorbell cameras, lighting, alarm, smoke detectors, fire sensor, and a digital lock system.
Also, keep equipment like fire extinguishers, first aid kit, poison control, and contact details of the police department to protect your tenants in case of emergencies. Consider installing a WiFi thermostat to maintain the heating system in your house, and turn the heat down when you are away.
Tenants feel safer in such a house and prefer to stay longer, allowing you to get the best return on investment.
Provide Smart and Energy Efficient Appliances
We live in the modern world of technology, where smart gadgets and appliances are tenants' favorites. Systems like heating, air conditioning, ventilation, and lighting provide automatic control to keep the building operational and help you in -
Old appliances like a refrigerator, dishwasher, or microwave use extra electricity that adds to your utility bills. However, using energy-efficient appliances and fixtures saves you money and lowers your electricity bills to a great extent. Replacing old incandescent lights with LED and CFLs also consumes less energy and reduces utility costs, stabilizing electricity bills.
Energy-efficient appliances like dishwashers, refrigerators, ovens, and microwaves improve the performance and reliability of your home. Tenants do not mind paying for a property that provides comfort and convenience, which can allow you to charge a slightly higher rent for the facilities you provide.
Design and style are among the leading factors that drive people to rent a property. Installing energy-efficient appliances makes your home smarter and enhances the quality of your tenants' life on the property. These appliances occupy less space, make your rental more appealing, and rent faster.
Boost the Curb Appeal
The exterior of your home should create a long-lasting impression on renters and encourage them to sign a lease. Consider the following things to improve the aesthetics of your home.
Add Colorful Shrubs, Flowers, and Plants
A garden full of weeds is nobody's friend, but colorful shrubs, plants, and flowers are. If you have an unkempt yard, consider weeding the garden, removing the mulch, and planting new flowers to make it attractive. If possible, replace old bricks with new ones, and paint them for better visual appeal.
Install Outdoor Dining With Hanging Lights and Furniture
A simple hanging light can drastically change the exterior look of your property. If you have an outdoor kitchen or dining space, improve it with various lights and furniture. Based on the structure and area of your property, you can use chandeliers, lanterns, and fairy lights to boost curb appeal. In addition, install a patio and chaise lounge chairs near the swimming pool, a deep seating sofa for the comfort of your tenants.
Add a Playground for Kids
Tenants with families prefer the properties that offer spaces for kids to play. You can install some sports equipment, like a trampoline, a swing, or playground slides, for children to have fun.
Spruce Up the Front Door Décor
Small things like painting doors and walls, cleaning the exterior, changing the mailbox, hanging attractive name plates, and adding door décor can immensely improve the curb appeal of your house. Look for hanging sculptures, wooden flower pots, artificial sticking pads, and wreaths made from dried greens and florals. A perfect landscaping and catchy curb appeal can increase the value and demand for your property, allowing you to rent faster.
Improve The Flooring of Your Portsmouth Home
In addition, installing new flooring throughout the house is a promising way to boost return on investment. There are a variety of quality flooring materials that you can use based on your requirements, such as:
Hardwood flooring is sturdy, durable, and attractive. You can either choose solid hardwood or engineered wood flooring for your property. However, consider several factors like location, climate, and tenant's expectations while installing the new flooring. For example, engineered flooring is better for humid climates.
If you quickly want to get your flooring done, carpeting is a cost-effective way to do it. Consider replacing old, worn, and smelly carpets with new and big ones. Choose colors and designs that best suit the interior of your house. It can help you attract more people to your property.
If you have a tight budget and can't afford expensive flooring, vinyl is a great option. It is affordable and lasts for several years. You also don't need to charge high to recoup flooring expenses.
Apart from these, concrete, laminate, and tile might also work for you. No matter which you choose, new flooring is attractive and appealing to your renters.
Add Extra Space to Your Unit
One of the effective ways to increase your ROI is to provide bonus space on your property. With the ongoing trend of working from home, people need more space for home offices to work peacefully. You can consider this perspective and add extra space to your house by adding partitions, creating an additional bedroom, or expanding walls to create more space.
Allow Pets in Your Portsmouth Property
Allowing pets or service animals in your home can garner high ROI. Tenants with pets struggle to find a pet-friendly property, and when they get one, they stick to it and pay high for allowing their furry friends. Consider tweaking your pet policy and provide pet amenities like washing stations, dog runs, pet play areas, and facilities for fencing and grooming.
Market Your Bedroom as a Potential Workspace
In the last two years, the demand for home offices has increased tremendously. People need their private space at home where they can work, schedule meetings, and conduct virtual seminars and conferences. Add a partition in your bedroom to create a different section for office work and provide additional facilities like WiFi, an office table, a projector, and so on.
Consider Adding Modern Amenities
The more amenities you provide, the better your ROI can be. Supplement your investment home with modern amenities like a swimming pool, gym, parking lot, building storage places, ground for outdoor sports, home theater, internet, and recreational spaces. It will lure your tenants and encourage them to pay high in return.
Make Money from Unused Spaces
If you have unused spaces in your property that your tenants don't use, you can rent out those spaces for special events, such as weddings, gatherings, and other social programs. If your property has a great ambiance, you can even rent it to filmmakers who are in search of picturesque locations.
Install An In-Unit Laundry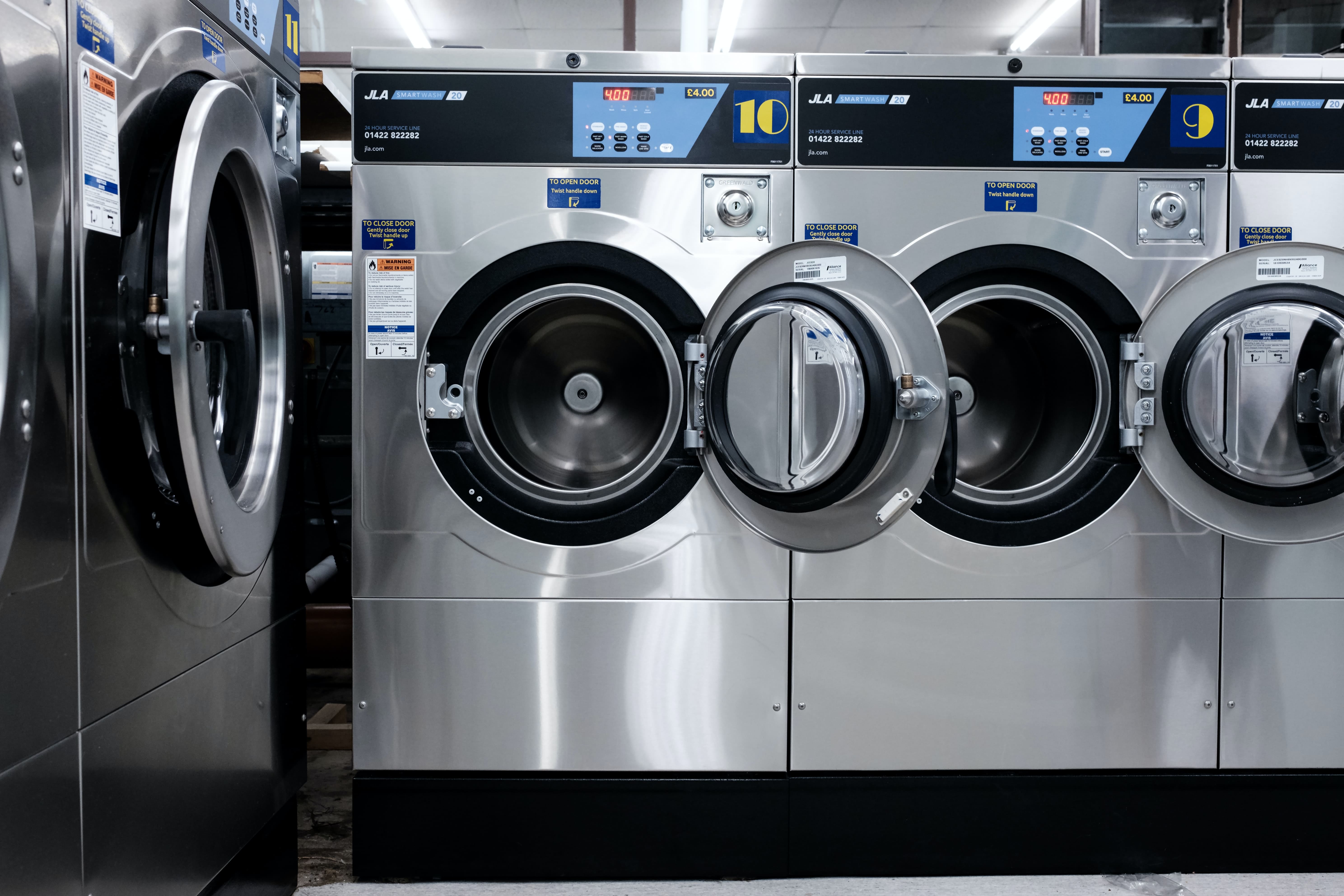 On-site laundry is a promising way to boost ROI on your property. You can either use a washer and dryer inside the unit or offer coin-operated laundry services. These can be convenient for your tenants and help you earn passive income. Plus, they can cover your upkeep and maintenance costs and allow you to charge slightly higher for the facility.
Making all these changes is a great way to get a high ROI. However, you should also update yourself about recent market trends and competition in your neighborhood. You can hire a property management company to keep yourself updated.
Doud Realty Services is a leading property management company in Portsmouth that can help provide ideas to generate high ROI on your investment and make you aware of the current dynamics of the Portsmouth real estate market.
For more information, contact us at Doud Realty Services.