Twenty or 25 years ago, if you were advertising your rental properties online, you were light years ahead of the competing properties in the area. There wasn't much you had to do; the fact that you were on the internet at all was pretty innovative and likely to get the attention of tenants who were looking for rental homes.
Now, everyone has a website. Everyone has multiple social media personalities. There are online groups and marketplaces. Likes and shares are gathered into social media capital and your online presence basically becomes your identity.
This can work for you and against you, as you've likely noticed by now.
If you're a landlord, then it's important to create a strong online presence for your rental property. In today's digital world, many potential renters will use the internet to research properties and decide which one is right for them. By establishing an effective online presence, you can be sure that you are maximizing exposure for your rental property and reaching the widest pool of potential tenants.
But, you have to be strategic. Almost every rental property is listed online now. Tenants are able to leave reviews about what it was like to work with you. You need to understand the tool that is the internet, and when you can harness its power without falling victim to its pitfalls, you can increase interest in your rental properties and find well-qualified tenants who want to rent your home.
You can also establish yourself as a landlord who is reputable and responsible; someone tenants would want to rent from.
A strong online presence can boost demand and rental values, leading to faster occupancy rates and improved profitability.
Let's get you out there.
Online Rental Property Listings
When you have a vacant rental property, you'll want to advertise it on all the best rental websites. Tenants are using:
Zillow

Zumper

HotPads

Rentals.com

RentCafé

Homes.com
If you're working with a property manager or a licensed Realtor, you can likely get your listing onto the MLS as well. This is great, because exposure is what you're after.
What does a strong online presence look like in terms of rental listings?
Success starts with photographs.
Your goal with an online listing is to attract tenants to your property, and when they're looking at rental homes, prospective tenants are going to look at your photos first. They'll want to see what the property looks like before they read about its location or attributes or selling points.
A strong online presence requires a strong set of photographs. Take some good marketing photos to be used on your listing as well as any social media posts you might make.
Invest in good photography when you're creating an online presence for your property. You need high-quality photos and, if possible, videos that will gain the attention of prospective tenants and agents.
The photos you take and post must tell a good story about the home you're renting out. They should show the best parts of your property, whether it's a fenced outdoor space, an updated kitchen with new energy-efficient appliances, or a spacious primary bedroom.
Professional photographers pay attention to lighting. They understand the angles that are necessary to show off a space. It's important to capture the size, shape, and detail of the property.
Create a Website for Your Rental Property
Creating a website to showcase your rental property can be a great way to attract potential tenants. By designing a professional and informative landing page or site, you can provide detailed information about the property, which would mirror the listings that tenants might find in other places online. This will be a dedicated space for your property or your properties, however. You can provide information on:
Square footage.

Number of bedrooms and bathrooms.

Amenities that might be included, like a pool.

The community or neighborhood and whether there's an HOA.

Pets and whether they're allowed or at least considered.
Your website can tell prospective renters how much they'll pay per month and what you'll collect in a security deposit. You can list your rental criteria, too, so potential applicants can decide whether they're likely to be approved for the property.
An online presence is enhanced with a dedicated website, where you can provide all of your great photos as well as video. You can provide a virtual tour and leave some comments that former tenants might be willing to make about what it's like to live there.
By utilizing the power of the internet in this way, you can expand your reach to a wider audience and increase the chances of finding the perfect tenant for your rental property.
Using Social Media to Boost Your Property and Your Presence
Taking the time to launch a social media marketing campaign is another great way to enhance your online presence and attract new people to your property.
Social media is perhaps the place that you save for sharing photos and recipes and ideas. You don't want to ignore it as a potential business opportunity, however. When you can make your listing a social media star, you'll have tenants eager to see it and rent it. You'll create competition that leads to a sense of urgency and may even drive your price higher.
When it comes to establishing yourself and your rental properties online, social media has a lot of potential benefits to owners. It can help you:
Increase exposure for your vacant or soon-to-be-vacant property.

Create a consistent online presence for a single property and all your properties.

Share attractive photos that make your rental home stand out among others.

Communicate with current and potential tenants through comments and public dialogue.

Increase "word-of-mouth" recommendations through likes and shares.

Make your marketing more genuine through personal connections online.
If you don't already have a social media account specific to your rental property, it's a good time to create one. Most social media accounts are free or very cheap, even for business purposes. Use Facebook, Twitter, Pinterest, and Instagram. Create a video for YouTube and for TikTok. Post on Pinterest and make a SnapChat story.
Some platforms are already set up specifically to advertise rental property. Facebook Marketplace includes a specific category for rental searches.
Engaging with Prospects Online
You don't want to leave any comments and questions idling out there on the internet. It's important to be responsive to any feedback you get from people, especially on social media, where so many of your followers and their followers are watching.
Online shoppers will always read the reviews and testimonials before they make a buying decision. This can happen with residential rental properties, too. People will want to know what former or current tenants have written and shared. When they're evaluating rental properties and trying to decide where to live, they'll want to know about the experiences that others have had.
Use your online presence to highlight the positive things that people have had to say. Don't be shy about asking your good tenants to leave reviews or to share a story about a good experience that they had renting from you.
When comments and questions are left on your social media posts, don't avoid them. Always respond so you can demonstrate that you're accessible and willing to communicate. Even negative reviews or comments need a response. Keep it professional and respectful. You're showing potential tenants how you communicate. You don't want things to escalate.
Property Management and Online Presence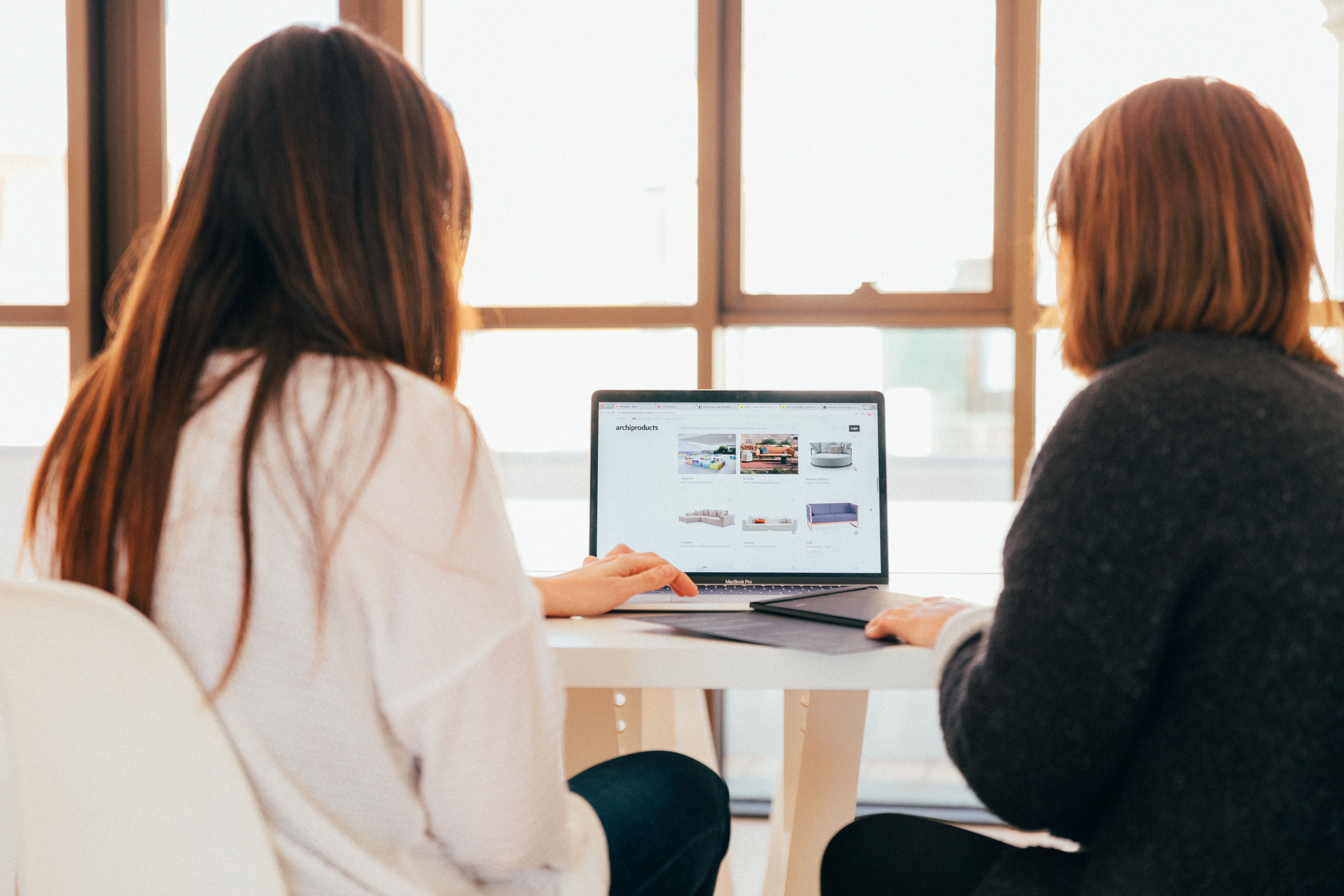 Property managers already have a lot of technology set up.
When it comes to marketing your home, creating a listing, and helping gather a lot of attention to your rental, property managers have a huge advantage.
As an individual landlord, it's not always easy to manage your own online identity as you're renting out properties, and it could get expensive to market and advertise on every possible channel. If you put a listing on Craigslist, it could be difficult to avoid scams and spam.
Property managers can help. We already have a website. We're already active on social media. We can help with technology, marketing, and online rental property platforms.
Establishing a strong online presence for yourself and your rental property will contribute to brand identity and give people an easy way to identify who you are and what you do. They'll be able to review your rental properties, share them with friends who may be looking for a new home, and follow what you're doing even once your property is rented.
An online presence boosts your reputation and the visibility that your rental properties receive. It reduces your vacancy time, attracts high quality tenants to your property, and creates a buzz about the place you have for rent.
Many of your prospective tenants are turning towards the digital medium for their rental property search, and if you don't have an online profile set up you could miss out on potential new renters. Your online presence is crucial to acquire credible leads that can eventually fill your vacancy and help you grow your portfolio.
Would you like some help? Please contact us at Doud Realty Services, Inc. We provide expert property management in Norfolk, Portsmouth, Hampton Roads, as well as surrounding areas such as Virginia Beach, Suffolk, Chesapeake, and Newport News.