As a property owner, one of the essential things you have to do is get different people to apply for tenancy in your rental. Many landlords take the necessary steps to market and advertise their property on platforms to showcase the best features of the house in front of interested candidates. Once the applications start pouring in, it is your job to scan through them, shortlist a few candidates that appear perfect on paper, and call them in for an interview.
The interview, also known as a screening process, helps you choose the most qualified tenant for your rental. However, many landlords end up with the wrong tenant in their rental because they are unaware of how to conduct the screening process, what it requires and why it is important.
Tenant Screening Process and Its Importance
The tenant screening process is used primarily by residential landlords and property managers to evaluate potential tenants. The process is essential as there are usually multiple interested candidates applying for a single property. Most of these applicants are strangers about whom you may know nothing. Therefore, it is necessary to have a step in between to help you familiarize yourself with the candidates and their background. This is where the tenant screening process is used.
Implementing a thorough screening process can help you understand the tenant's history, financial status, criminal history, and run-ins with the law. In short, the process enables you to determine if the applicant is qualified enough to live in the rental.
To kickstart the screening process, each potential tenant interested in the tenancy is required to fill the rental application, pay an application fee, and verify the information specified on the application with the help of documents and government-issued IDs. Several landlords take qualified property managers' help to conduct screenings and verify this information.
However, how do you know which one is the most qualified tenant from many applicants?
You can start by asking them a few important questions to gauge their eligibility and then compare. The tenant who delivers the most satisfactory and clear answers, and the one who has clear references and history is the one you want in your rental.
Here are 3 of the most important questions you should ask every potential new tenant -
1. What Are the Reasons for Your Move and Preferred Move-In Date?
Reasons For The Move
Renters may most commonly want to move because they do not want to renew their existing lease. However, that may not be the case every time. They may have had issues with the landlord, been evicted, or might be moving to your location for a new job. Therefore, it is essential to ask this question to understand the exact reason behind their move. It can also be a precautionary measure if the applicant is looking to move for a different or problematic reason. You can also verify the tenant's version with that of the landlord to compare the events and make an informed decision.
The renter's past behavior determines how good a tenant they will be with you. Suppose they were evicted or their lease was terminated for a negative reason, as mentioned in the Virginia Eviction Laws. They also may have a history of being a bad tenant as mentioned by their previous landlord. In that case, you can make an informed decision not to choose them to be your tenant.
Move-In Date
Apart from the reason to move, it is also preferable to ask the potential tenant about the move in date to get an idea about when they will move in. Some individuals start looking for rentals much in advance as compared to others. If their lease expires after multiple months, there is no use in shortlisting such tenants if you want to get your property occupied as soon as possible.
On the other hand, if the tenants are in a hurry to find a place and do not have a vacant rental, you can be honest with them and help them find another rental on such short notice.
2. Will You Be Able to Pay the Move-In Costs and Rent on Time?
Move-In Costs and Fees
During the screening process, the shortlisted applicant will submit their proof of income so you can ensure if they are capable of their finances. However, all income-related questions are personal and can cause discomfort between you and the tenant. It is essential to get past that and clearly convey your requirements related to the rent and other move-in costs.
Move-in costs or fees are different from the security deposit. The fee is non-refundable and charged by some landlords to their new tenants to cover the cost of small changes in the house and the tiny touch-ups required before the new tenant moves in. The amount of this fee ranges from 30% to 50% of one month's rent, depending on the rental location. You also need to know that not all landlords charge a move-in fee. So, ensure that you make the right decision, and ask the tenant about the necessary queries regarding the same.
Rent
It does not matter how many rentals you own and have managed in your experience. You should always keep in mind to ask the tenant about their budget and if they can pay these fees and the monthly rent. It is a general rule never to accept a tenant who cannot afford to pay the full security deposit. If they are fumbling to pay the deposit, the chances are that they will continue the behavior even after moving into the rental.
To avoid such a risk, it is essential to ask the renter beforehand and negotiate the fees for late payment or delays in payment. Additionally, by asking these questions, you can learn more about your potential tenant's income and be assured that they meet your financial requirement for the most qualified tenant. It will prevent you from getting a tenant inconsistent with his rent payments.
3. Can You Provide a Landlord and Employer Reference?
Landlord Reference
All tenants need to give you the reference of their previous landlords along with their rental application. It can be a recommendation for the tenant in a letter format, or it can be their number. Either way, such references exist to inform you that your prospective tenant can afford the rental, will look after it, and carry out their responsibilities perfectly.
You can contact the tenant's previous rental owner through the landlord reference and ask them about the renter's habit, behavior, problematic history, any issues with the neighbors, pets, smoking preferences, etc. The landlord can shed light on your potential renter's behavior and help you arrive at a solid decision regarding hiring the applicant.
Personal Reference
However, if the applicant is a first-time tenant, they may not have a landlord reference. So, they can submit a personal reference to give you a sense of security. They can also share a credit reference to verify their reliability. Once you get assured that the tenant can keep your investment property in good condition, you can consider bringing them on board as a tenant.
Employer Reference
Like the above, there is another reference that you have to ask the tenant to submit. The employer reference serves as proof that your applicant is currently employed and will not face a situation that hinders any payment related to the rental. You can know if the tenant makes an adequate amount to pay the rent on time, their position, working hours, and other relevant details. Suppose any of your applicants do not have sufficient information about their history and fail to provide references. In that case, it is up to you if you want to rent the property out to the individual or refuse.
Other than the questions mentioned above, there are several others that you can ask the applicants during their screening. This includes questions about their lifestyle, pets they own, number of people occupying the rental, income, type of job, history of breaking a rental agreement, prior evictions, etc.
According to the Virginia Fair Housing Law, you must also know that there are some topics and questions that you should avoid asking the tenants. As a landlord, you should avoid asking any questions on the basis of race, color, religion, sex, disability, family status, or national origin. Therefore, it is essential to implement a fair screening process that adheres to the federal, state, and local Virginia rental laws.
Wrapping Up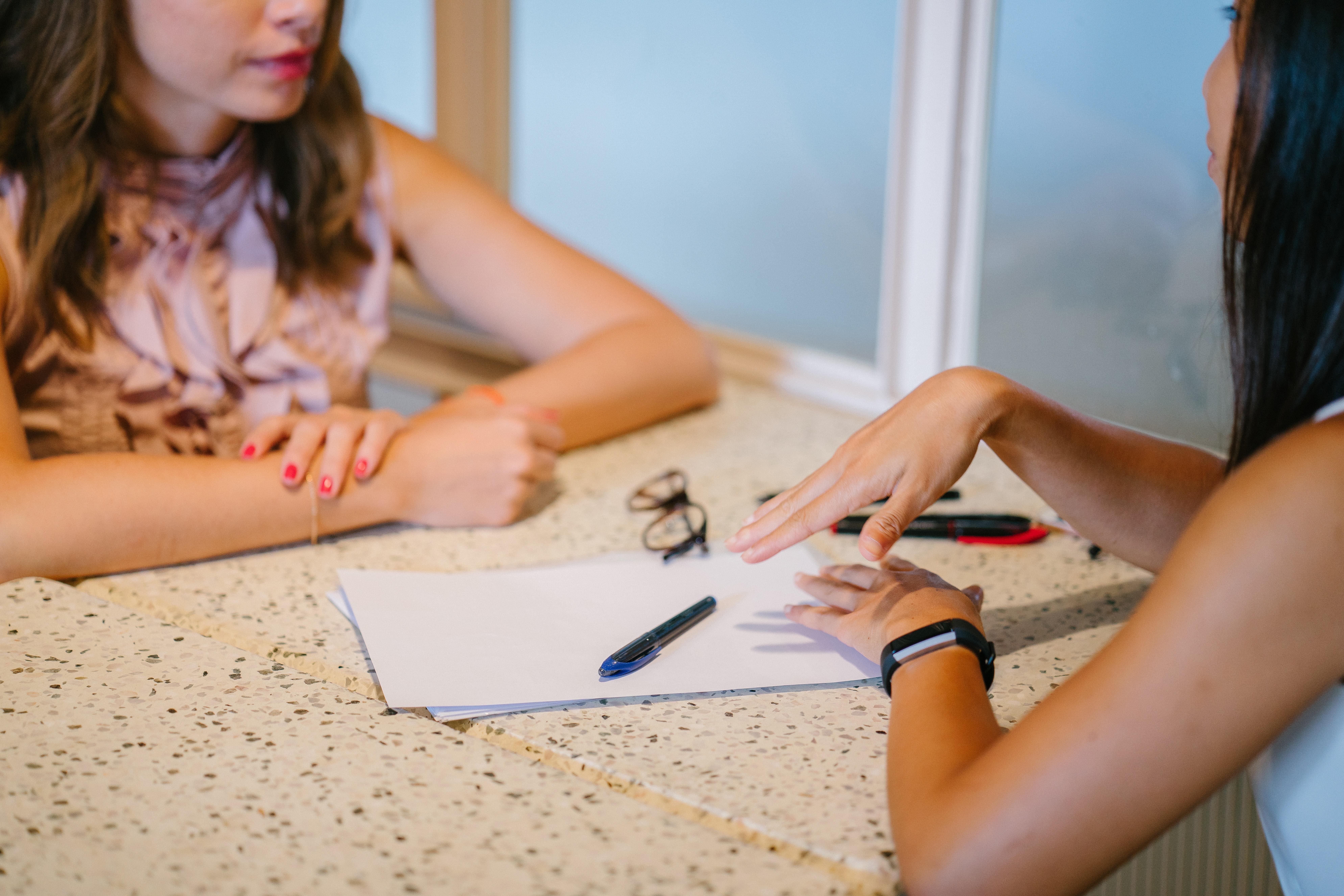 If you do not know exactly which questions to ask your tenants and what topics to cover during a screening, you can enlist the help of a qualified property manager in your area. Most property management companies have a comprehensive screening process to help you find the most qualified tenant for your rental easily.
We at Doud Realty Services provide extensive screening on all your potential new tenants and can help you find a responsible tenant for occupying your rental. We operate in Norfolk, Portsmouth, and Hampton Roads areas.
If you need more assistance, contact us at Doud Realty Services.