Owning a pet-friendly property can be an asset. It can attract more Portsmouth renters than houses that don't allow pets. Approximately 46 percent of tenants in the United States own pets, thus driving the demand for a pet-friendly rental property.
Additionally, offering a few special facilities for furry friends can help you in attracting potential tenants very easily.
Here are a few ways to ensure that your pet-friendly property attracts the renters and motivates them to move in with their beloved pets.
Have a Pet-Friendly Space
The best way to make the pets feel at home is by offering them the space they need. Pets like dogs and cats usually need free space to play. Even pet-friendly properties often fail to provide these energetic creatures the room that they require.
You can keep some space free either on the porch, on the lawn, in the backyard, or in the living room for pets. Avoid placing heavy blocks of furniture in the area so that the pets can play around freely.
Install Pet-Waste Stations
The most significant cause of worry for the pet-owners is often disposing of the pet waste. Mostly, they themselves clean up after their pets. Offering disposable bags and placing a pet-waste station in your Portsmouth property will allow your tenant to dispose of the waste and keep the house clean and hassle-free.
Since the pet waste would not dirty the common areas, sharing the space would be a pleasant experience for the pet owners as well as the neighbors.
Charge Reasonable Pet Fees
If you have a pet-friendly property but you charge excessively high pet fees, you may end up driving the potential tenants away. Owning and maintaining pets isn't always cheap. Pet-owners, especially students, often look for rental properties that charge the least or a reasonable pet fee.
You can indeed charge them for the services that your Portsmouth property provides for their pets. However, it is essential to make sure that the cost is reasonable.
Provide Amenities for Pets
You can provide some basic amenities for pets that can attract the tenants and make them stay longer. These include pet wash stations, grooming areas with the essential products, and standard pet beds.
Providing the pet owner with the contact details of the vets, pet groomers, pet walkers in the area, and their respective charges can also be a good idea.
Maintain Clear Pet Policies
You must have a clear pet policy for your Portsmouth rental home. The policy must clarify which pets are allowed to stay on the property, depending on their breed, size, and behavior.
As the owner, you should be aware of the number of pets living with the tenants. You must also know if the pets are vaccinated. It will help in ensuring your safety and that of the neighbors. As a landlord, you may get into trouble if the animals are aggressive, cause damage to the asset or the public space, or are too noisy. It is, therefore, essential to mention the clear rules and regulations in this regard, along with the consequences of breaching the same.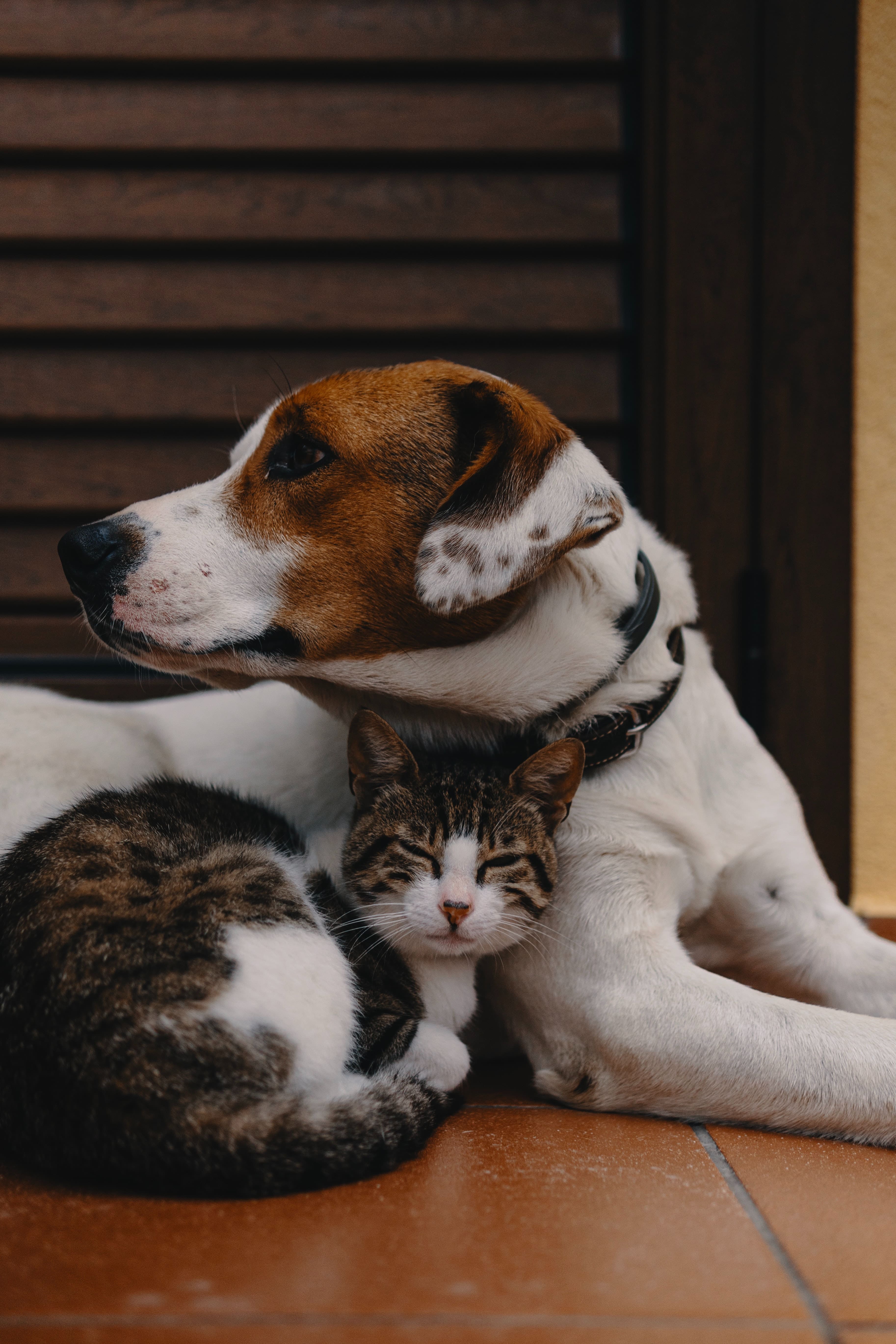 Renting your Portsmouth property to pet owners can be a good idea if you provide certain pet amenities and have pet regulations in place. This makes renters more comfortable in your home and stays for a longer time. It will also make your property stand out from the other non-pet-friendly properties, thus attracting potential tenants. Consulting with professional property managers in Portsmouth, like Doud Realty Services, can further help you improve the results in a cost-effective way.
At Doud Realty Services, we have a team of experts to guide you through all your rental management concerns. Our experts provide you with personalized solutions and the best tips to attract suitable Portsmouth renters. To get a Free Property Consultation for your Portsmouth Rental Property, contact us at Doud Realty Services.