One of the ways to generate passive income from an investment property is by renting it out. However, being a landlord is not a cakewalk. It requires dedication, time, and effort. Therefore, before you decide to take up the responsibilities of being a landlord, it is essential to assess if being a landlord is really what you want to do.
You could want to become a landlord for various reasons like saving on management costs or wanting to handle all property-related concerns on your own. In our experience, the DIY spirit is strong in investors. However, being a landlord comes with its fair share of work. In fact, if you have more than around five properties, managing all of these is equivalent to having a full-time job.
Fortunately, there are some easy indicators that can tell you if you are ready to become a landlord in Norfolk. You know if you are ready to take up the job if:
You Know Your Professional Goals
As an investment property owner in the Hampton Roads area, you have a steady tenant pool to tap into. But that does not mean you can be a landlord.
You need to first have a clear vision of your investment objectives. You may want to invest in a single-family home, as it is a safe investment that yields a steady income. Or, you may want to flip properties and get bigger returns in a shorter time frame.
In either case, your property can bring you high returns and inflation protection and offer massive potential for growth. Many seasoned investment owners rent out their properties for the long-term as a retirement plan and as it is a more economically viable option. Knowing the direction that you want to head in can help you push toward that goal with greater focus.
You Have Done Your Research of the Real Estate Market in Virginia
As of 2018, there were around 2.7 million renters in Virginia, which means the number of landlords in the state is also significant, and rising steadily.
Becoming a landlord is a multifaceted responsibility that requires you to take on vastly different jobs like an accountant, a manager, a marketer, a repairs specialist, and much more. So, you should know enough about the field to navigate your way through it without incurring significant losses.
Right from day one, you need to approach real estate investment with a business perspective and have a specific goal in your mind. Next, research the Virginia market thoroughly to identify which type of property you want to buy.
There are several property options in Virginia, like single-family houses, multi-family houses, condominiums, and commercial properties. You need to figure out which type of property you will be able to handle and accordingly find the best neighborhoods with those property options.
You Have the Required Time and Money
Time and money are the two factors of utmost importance in your life as an investment property owner. New landlords tend to think that generating enough income to cover their mortgage costs is good enough. However, there are several other rental expenses that you need to consider.
As a landlord, you need to keep upgrading your rental consistently, conduct repairs, have a concrete process for selecting tenants, give property tours, manage your finances, pay taxes, get insurance and handle tenant evictions.
Not only are these responsibilities very taxing, but they also require a significant amount of your time and money. Therefore, before you decide to become a landlord, you must ensure that you have enough time and money to invest in this career.
To reduce some of your workload of managing a property, you can consider hiring a property management company, like Doud Realty Services, to manage your rental for you.
You Have Budgeted for Unexpected Expenses
Every rental property requires maintenance, even if it is brand-new. Repairs and issues can arise at any moment, which you may need to fix on priority. From trouble with the HVAC system to leaking faucets, to problems with light fixtures, there can be several issues that demand your attention.
In addition, some problems can be major and cost significantly more to fix, like unexpected roof damage, plumbing issues, or replacing a critical component like a compressor, or control panel. You always need to factor in the expenses that may arise without any warning.
If you do not have adequate financial planning to cover such costs, you may need to rethink becoming a landlord.
You Have Planned for Property Vacancies
Another important issue that landlords in Virginia face are dealing with rental vacancies. At present, there is a rising demand for housing in Hampton Roads, VA, and rental prices are experiencing a considerable hike. The rental vacancy rate in Virginia is also a little lower than the US vacancy rate of 5.97% as of 2019.
However, the housing market fluctuates periodically with trends, and so does the demand for houses and rental vacancies. So, before you become a landlord, you need to consider if you can afford your property to be vacant. Vacancies are unforeseen and can happen for numerous reasons, depending on your area, the type of your house, the rent, and amenities. While vacancies don't cost you out-of-pocket expenses, they still impact your rental income in a big way.
Therefore, you must factor in at least a 10% vacancy rate as an estimate and plan accordingly.
You Regularly Check the Housing Market Trends in Norfolk
The current housing market in Norfolk is very competitive. The median sales price of homes has increased by around 10.4% annually, since the last 3 years.
For now, you may have decided on the rent you want to charge from your tenants, based on the type of rental experience you are providing. However, you need to constantly keep an eye on the housing market in your area.
For example, if the demand for rentals in your area raises significantly over time, you cannot keep charging your tenants the same amount of rent for years. Neither can you increase the rent excessively in one go. Currently, the average rent of Norfolk apartments is around $1,260. There has to be a gradual progression in how you increase the rent.
For this, you need to keep your house upgraded to align with the current market standards. Before you set a rent for your rental higher than the market rate, ensure that you offer your tenants extra services worth the price, to ensure profitable investment.
You Know Tenant Screening Procedures and Fair Housing Laws
As a potential landlord, you need to stay updated with the new developments in the field. You also have to ensure that you choose the right tenants to occupy your unit, as bad tenants can have a negative impact on your rental business. A bad tenant can deteriorate the condition of your property, cause financial damages, and be the reason for nuisance in your neighborhood.
Every landlord wants to avoid having such troublesome tenants occupy their rental. Therefore, you need to be careful while choosing tenants and conduct a thorough tenant screening process to find the best applicant. You can choose to conduct a screening process by yourself and personally ensure that each candidate you interview as your potential tenant is appropriately qualified.
If doing everything by yourself is too much work, you can choose to consult a property manager. A qualified Virginia property management company, like Doud Realty Services, can help you conduct extensive research about your applicants and check their credit scores, rental history, and employment and rental background to protect you from any potential losses in the future.
You Have a Property Management Plan in Place
Perhaps the most crucial step in becoming a landlord is to ask yourself how you will manage the property. Rental management involves thoroughly supervising your property and ensuring that it is in the right hands. While many rental owners manage their properties from afar, it is still a full-time job that requires a significant portion of your time.
Also, if you plan to gradually grow your real estate portfolio, you need to account for the additional time and effort you may need to put in, and accordingly decide if you want to become a landlord.
Bottom Line
Becoming a landlord is easier said than done. It takes time, energy, and patience to be a good landlord. You also need to have sufficient financial liquidity to handle rental expenses as and when required. This is where taking professional help can be a game changer.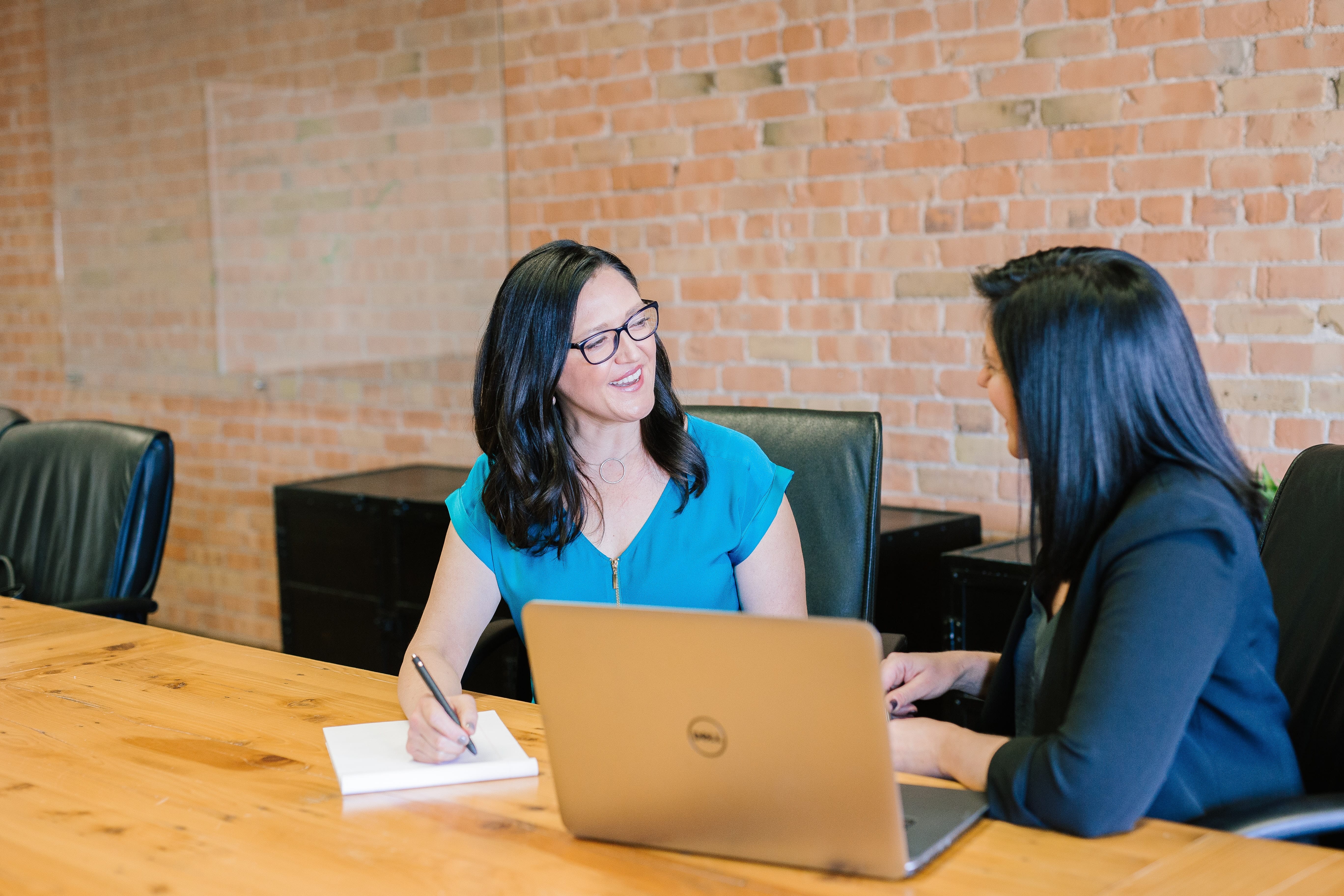 Consider hiring a property management company that can ensure that your Norfolk property stays well-maintained through the years while being occupied by reliable renters. They can take care of all your landlord responsibilities so that you have a great investment experience.
You can choose a qualified and experienced Norfolk property management company, like Doud Realty Services. We operate in Virginia, in the Hampton Roads, Norfolk, Hampton, Chesapeake, Portsmouth, Newport News, and Virginia Beach areas. We also provide property owners with efficient, cost-effective, and innovative management solutions.
Think you are ready to become a landlord? Talk to us at Doud Realty Services and we will help you figure it out.