Hiring a property manager is a big step toward expanding your rental business and making it profitable. A good Norfolk property manager can guide you through all the rules and regulations for landlords and explain any complicated aspects of the rental business. Consequently, the ROI of your Norfolk rentals in the market depends on how good your property manager is.
Not having an experienced manager can lead to missing out on good deals, damaging your credibility as a Norfolk landlord, and increasing vacancies in your rentals. Therefore, you need to be careful while choosing a property manager. The best way to do so is by ensuring that you ask all the right questions.
Here are five questions to ask when hiring a Norfolk Property Manager.
1. What is Your Property Management Process?
Property management companies provide several different services to their clients. However, you need to confirm if they have the offerings that you are looking for, which will benefit your property. That is why it is essential to know your manager's property management process and enquire about them in detail to see if they align with your requirements. Some standard property management needs of Norfolk landlords include:
Effective Marketing and Advertising
Promoting and advertising a rental on different online and offline channels is one of the critical responsibilities of a property manager. Your rental needs to have tenants consistently to yield income, and that occurs only with strategic marketing. Using innovative advertising strategies is an effective way to get tenants and avoid vacancies. Therefore, ensure that your manager has some valuable ways in place for marketing and advertising your rental.
Regular Property Showings
Another essential aspect that helps you attract more tenants is conducting property showings by appealingly staging the rental. This way, the potential tenants see the house's best features and can make an informed decision about whether they want to rent the house. Here, it is up to the manager to determine your property's best and most impressive features and use different practical methods to showcase them to people.
Objective Application Evaluation
Once tenant applications start pouring in for renting your Norfolk property, you cannot randomly choose tenants on a first-come basis. You have to evaluate each application carefully and determine if the applicant fits your criteria for an ideal tenant. Your property manager should possess in-depth knowledge of evaluation criteria and have a streamlined selection process in place, which follows all fair housing laws, to choose the most qualified tenant for your rental.
Extensive Tenant Screening
Every property management company has a different tenant screening process to select suitable renters for your house. However, while implementing a rigorous process, you should also verify if the screening is thorough and complies with the Virginia State and federal laws.
Proactive Maintenance Process
The Norfolk property manager that you are choosing should have an efficient maintenance process. They should carry out routine maintenance, inspections, and repairs proactively. Since their tenants may need help from vendors and contractors regularly, the manager should also have a solid relationship with them.
What Are Your Communication Methods and Landlord Policies?
As a landlord, you need to be constantly updated about the state of your property by your property manager. Even if you may not be directly involved in the management process, your manager must ensure that regular communication is maintained between you, them, and the tenant. Therefore, before you hire a property manager, you need to inquire about the communication methods and policies they implement with the landlord.
Ask which channels they use to communicate and be open to daily verbal or written communication. You can also conduct back and forth regularly with texts or emails. If you have any queries, ask your manager about landlord portals and other technologies that you can use to be in touch with them and the time they take to respond.
It is essential to have transparent and responsive communication with your manager to build a good relationship. In the long run, this can help you retain tenants and ensure that all repairs and maintenance issues get resolved right away.
3. What Credentials Do You Have?
Before hiring any professional to manage your rental property, you must check their legitimacy by asking them if they have the necessary licenses and certifications for their company and individual managers. In Norfolk, if you want to get into property management, you need a Virginia real estate license. There is also another real estate license exam that one must pass after completing multiple courses. Interested candidates can also take specialization courses in risk management, property management, finance, business administration, and real estate.
Your property management professionals must have some of these certifications –
Certified Property Manager (CPM)
Even though the state does not require this certificate, it is considered one of the standards for property managers. It is also recognized internationally and given to professionals who have managed a portfolio of properties for three years before graduation. These professionals must also hold a real estate broker's license to qualify for CPM.
Residential Management Professional (RMP)
The RMP certification is similar to the CPM certificate and can help people obtain prestigious certifications with the National Association of Residential Property Managers (NARPM). It is mandatory to have managed 100 units in two years and have a real estate broker's license to qualify for this course.
Master Property Manager (MPM)
The MPM certification is the highest one anyone can receive within the NARPM. Having this can enable a business to become a Certified Residential Management Company. To qualify for MPM, one needs to have an RPM certification and manage 500 units within five years.
Accredited Residential Manager (ARM)
The ARM certification prepares new property managers for more advanced stages. This certification may be necessary before starting with the CPM. To qualify for this certificate, one must have 12 months of preparing real estate management under their belt. It is also essential to complete the required coursework and exams.
Certified Apartment Manager (CAM)
This certification is exclusively for people who handle apartment renters. To qualify for a CAM certificate, the candidate should have at least one year of experience with onsite management. They must also complete the required coursework and appear for the exams within 12 months.
Certified Manager of Community Associations (CMCA)
The CMCA certificate is given by the Community Association Managers International Certification Board (CAMICB) and allows professionals to earn significantly more than people who do not have this certification. Candidates need to complete coursework, apply and appear for exams to be able to receive this certificate.
National Apartment Leasing Professional (NALP)
The NALP certification is the first step toward becoming a leasing agent. This certificate confirms that the professional possesses the basic skills required to do their job effectively. To receive the NALP certificate, one must have onsite property management experience as a leasing agent for at least six months, complete the NALP course and receive the provisional certificate within 12 months of enrollment.
In addition to these, you can also check for various company certifications and credentials. These include Certificate for Apartment Maintenance (CAMT), Certified Apartment Leasing Professional (CALP), Certified Apartment Supplier (CAS), Independent Rental Owner Professional (IROP), and Certified Support Specialist (CSS), etc.
4. How Do You Choose Tenants?
Choosing tenants you want in your rental can be complex. First, you have to identify qualified tenants, then figure out their place and develop strategies to retain them for a long time. A strict and thorough screening process can help, so know your potential property manager's leasing and screening process. Also, ensure that the screening process complies with the Virginia state laws, federal laws, and Norfolk fair housing laws.
5. How Much Experience Do You Have in This Field?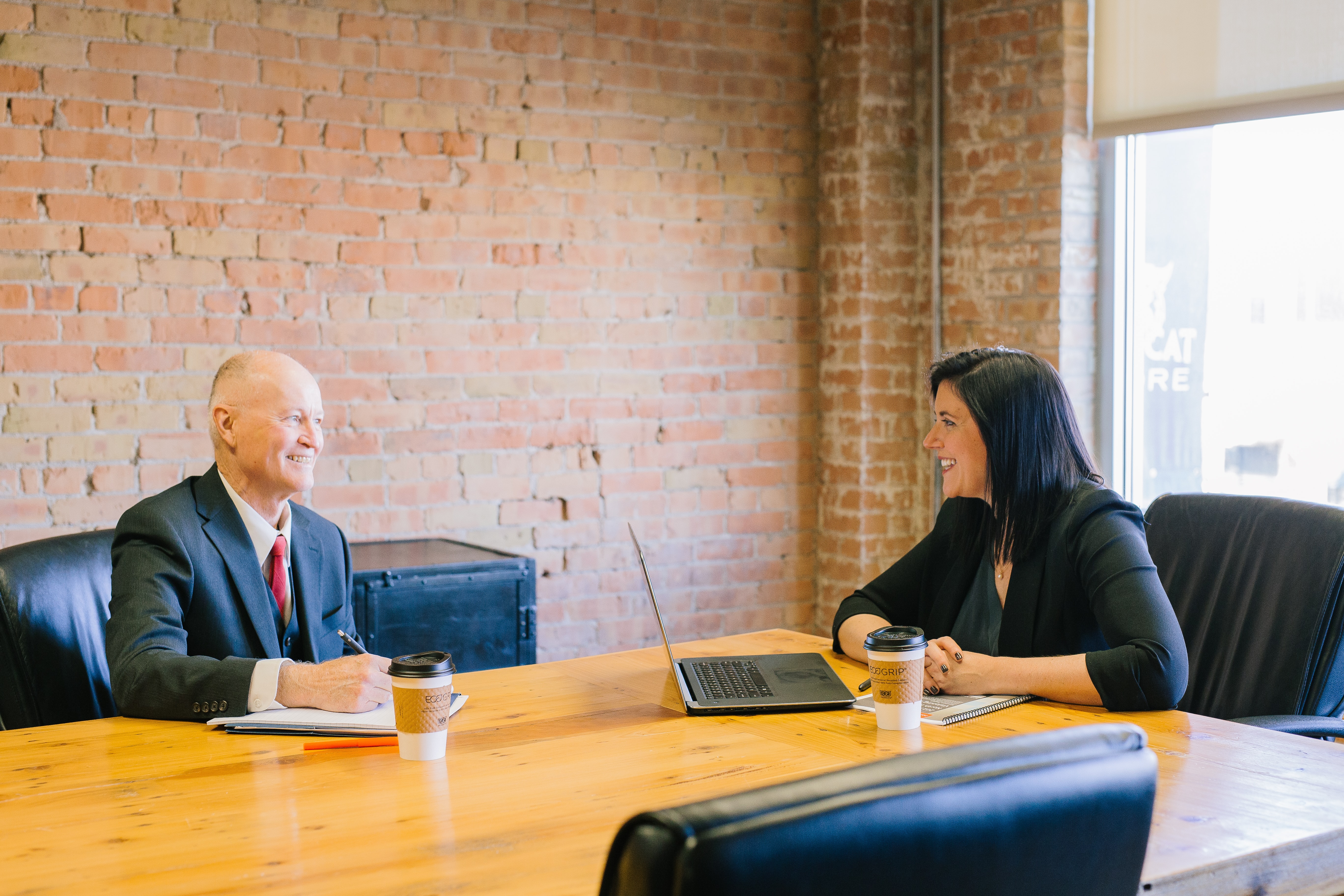 Experience is an essential factor that has a considerable impact on a property management company's success. A manager with significant experience in the field can easily navigate your demands. They can anticipate the type of questions you will ask and the services you will require. They will then make intuitive plans and strategies for your business accordingly.
A company that has only been around for a few years may not necessarily know how to handle complex issues and resolve things like tenant dissatisfaction. They also may not know how to take the necessary steps to avoid legal problems with tenants.
On the other hand, an experienced team of managers can also accurately assess the circumstances that your property might potentially face. Therefore, it is essential to know if the company you are considering hiring has adequate experience managing all types of properties you require. Ensure they have previously handled similar properties in a similar area and are appropriately qualified as a team and individual property managers.
Norfolk has a booming and competitive market, so many property managers are looking to lend their expertise to owners and landlords. However, not all companies are suitably qualified to manage your rental property. So, ensure that you pick a company by asking all the right questions and analyzing their credibility.
At Doud Realty Services, we have operated in Norfolk, Virginia, since 2012 and have been expanding rapidly. We have an advanced technology system to help landlords manage their properties efficiently and effectively. We manage multiple properties, including condos, apartments, townhouses, and single-family homes.
For more assistance regarding property management, reach us at Doud Realty Services.