There's no denying it; we are all living in uncertain and challenging times. In the midst of rising inflation and a looming economic downturn, diversifying and future-proofing our investments is a must.
Purchasing a property and turning it into a rental can be a highly lucrative investment. It's an attractive option for individuals who are looking to make passive income and improve their financial security.
This additional security and income can come in handy when emergencies happen. Moreover, rental properties are a good way to hedge your bets. If the economy slips into a recession, it's the housing market — and not the rental industry — that will likely get hit harder.
In fact, when economic downturns affect the housing market, the rental industry has a chance to thrive simply because more people will be looking to rent rather than buy homes.
However, getting into property management is no walk in the park. It requires knowledge of leasing, landlord and tenant relationships, and most importantly, property management.
If you are keen on buying real estate for rental purposes or have already invested in a Portsmouth property, then it is crucial to stay on top of industry trends and predictions. This is one of the best ways to future-proof your property investment and help ensure your continued passive income.
Below are the top property management trends and predictions for 2023.
Rise in Business Costs, Rent, and Growth
Inflation is predicted to continue rising, leading to increased costs of materials, services, utilities, and taxes. At the same time though, trends also highlight the increasing importance of new services, upgrades, and creating better experiences for tenants.
As such, it's predicted that the cost of maintaining rental properties and managing them will go up this year. This also means that rental prices are likely to go up, in conjunction with the increase in other commodities and upkeep. Keeping a close eye on property management expenses will be key to maintaining profitability while the economy is unstable.
One piece of good news is that while business costs are predicted to rise, so is business growth in the rental and property management industry. The rental market continues to have a positive outlook due to a strong consumer demand and scarcity of rental units.
Widespread Use of Automation and AI
Automation and AI software is a steady and quickly growing trend in the property management industry. This is not only thanks to property owners and managers who find the advantages they offer invaluable. Tenants also like automated services and increasingly looking for conveniences.
For real estate investors, this means an increased need to invest in property management technology. New cloud services and automation technology can significantly boost occupancy rates, time efficiency, and cost savings.
One example of a popular use of intelligent software is virtual or augmented reality solutions (VR/AR). Increasingly used since the pandemic, VR/AR tools help property owners or managers save time in matching with the most qualified tenant.
This results in a better overall buyer experience, which can help improve tenant longevity and continued income. New technology can also improve current tenant experiences. Apps or software that take care of services like rental payment collection, property maintenance appointments, and repair service booking greatly improve convenience both ways — leading to a much happier and positive business relationship.
Continued Demand for Multifamily Units
The demand for single family homes is predicted to slow down across the country. In contrast, increasingly challenging economic situations have led to families coming back to live together, as grown adults return home to save on expenses.
This has helped create a steadily increasing demand for multifamily homes or units, which has remained positive over the past two years.
For existing property owners, trends point towards making necessary upgrades to accommodate multi-generational living situations. For new Portsmouth investors, this means choosing properties that can comfortably house more individuals and families.
In fact, construction of multi-generational homes has been strong since 2022, which means more new units for investors to grab this year.
Higher Standards of Property Amenities
Tenants are increasingly looking for better amenities and having higher standards. As rental costs continue to remain high, tenants have also raised the bar in terms of what they are looking for in regards to home requirements or property amenities.
These include:
High-speed internet and wifi

Soundproofing

Heating, ventilation, and AC units

Washer and/or dryer units
More tenants are willing to pay extra in exchange for state-of-the-art — or at the very least, high-quality — technology. This is partly due to the continued trend of remote work. Since workers continue to work from their homes, investing in a rental property that meets their tech requirements is a must.
Apart from the usual amenities, more tenants are also looking for upgraded appliances and smart homes. From keyless entry and better security systems to smart lockers for parcel deliveries and green or sustainable living, all these help attract more tenants.
Focus on Creating Better Tenant Experiences
Trends point towards further focus on improving overall tenant experience. As more people look to rent rather than buy property, there is an increased need to step up and attract them towards your units.
Higher demand for rentals means rental property investors will likely face increased competition. This means improving advertising and marketing to attract qualified tenants and improving amenity offerings to convince them to stay.
The continued widespread use of social media contributes to the need to focus on better tenant experiences, as well. One bad tenant experience can easily go viral these days, as tech-savvy and very vocal millennials and Gen-Zers become a leading customer base of rental property owners.
Aside from better amenities, improving the tenant screening and onboarding process, as well as overall communications, will also greatly contribute towards prioritizing tenant experiences.
Greater Expectation for Property Upgrades
In response to tenants' higher standards for property amenities, property owners and managers are expected to meet these expectations in order to create better tenant experiences. This results in an increased need to upgrade or renovate their properties.
Having the right technology and amenities in place will significantly increase any property's competitive advantage. For this, it is important to stay up-to-date with trends and predictions — particularly the specifics of what tenants are looking for — as such upgrades do not come cheap.
Increased Demand for Property Management Services
Finally, one of the biggest trends for 2023 is the upward spike in demand for property management services. This is not a big surprise, considering the ever-growing demands on property owners and landlords to improve their services.
As potential tenants raise their standards (in conjunction with the rising cost of rent and living), property owners are under greater pressure to deliver — or else suffer from short tenancy and vacancies.
This leads to greater difficulties in managing rental properties on their own. These difficulties can be more evident in self-managing property owners who own multiple properties and were not originally property managers.
Hiring individuals with the expertise, industry knowledge, management tools, manpower, and connections becomes increasingly vital for Portsmouth property management, which helps real estate investors see the true value such services can deliver.
Future-Proof Your Rental Property Investment
The trends and predictions for property management are a mixed bag. As there is the potential for both positive and negative growth, how the trends will affect your rental property investment will depend entirely on individual Portsmouth investors.
With the right property management strategies, it is possible to take advantage of certain trends and predictions and grow your investment. One of the best ways to do this is by working with an expert Portsmouth property management company.
Having a property manager isn't taking the easy way out. It's a wise decision that will allow you and your property to maintain a competitive advantage — even amid the ups and downs of the industry and the economy as a whole.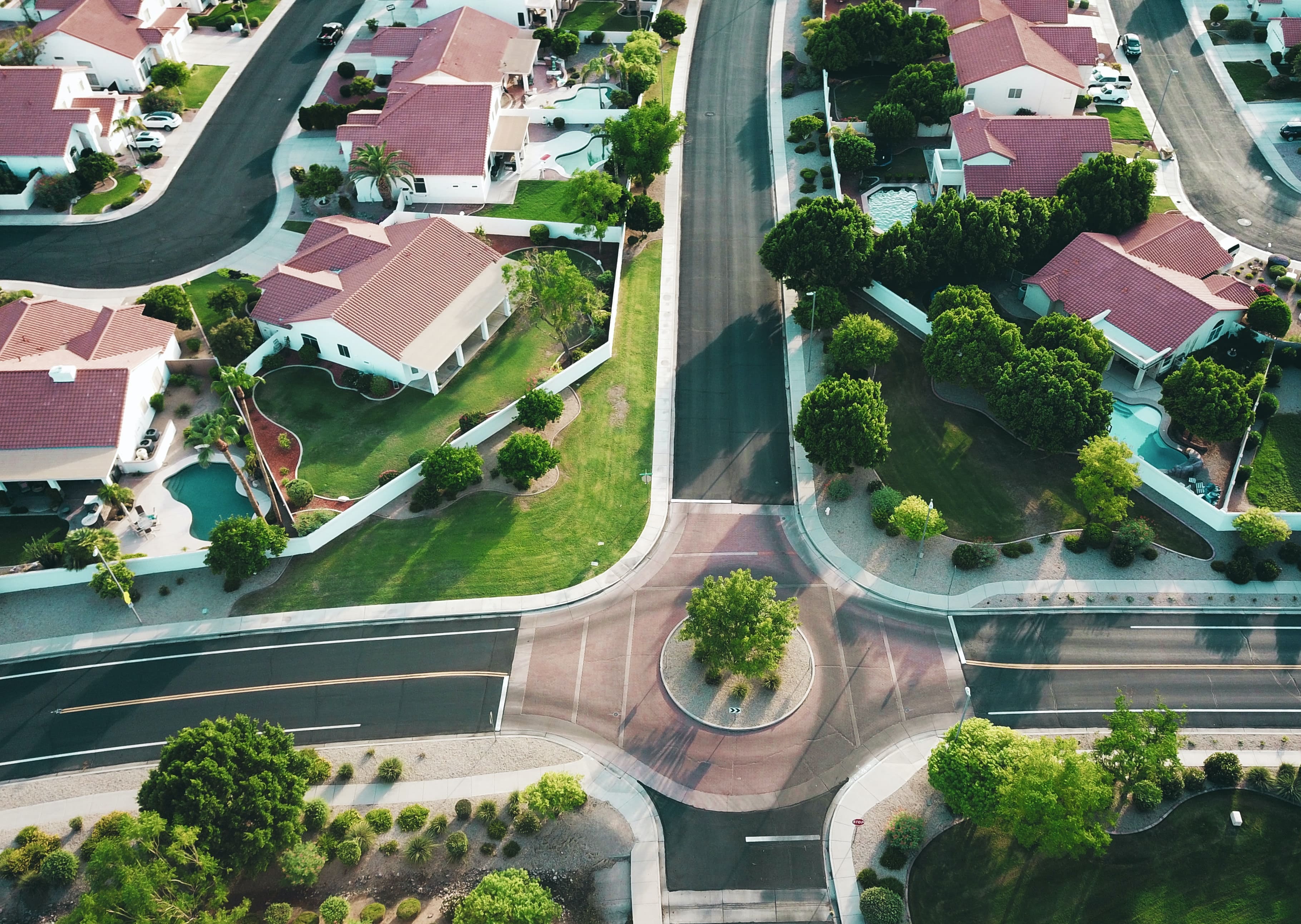 An established and highly reputable property management company like Doud Realty Services, Inc. is the perfect partner to help safeguard your real estate investment.
Having expert property managers handle your rental is a worthwhile investment — one that pays dividends when you consider the wide range of services and valuable insight we can provide.
Contact us today to learn more about how Doud Realty Services, Inc. can take care of everything for you and help you maximize your rental income.