Residential real estate investment is always a safe choice, especially considering the recent post-pandemic growth in the sector. The main question is, where should you buy a house? Since you are purchasing a property from an investment perspective, location, accessibility, and high rent-earning opportunity are the main factors you need to consider.
If you are still in the process of deciding on a location, consider Norfolk, Virginia. Over the past few years, Norfolk has become an emerging market for residential real estate investors, with tremendous opportunities for growth. Virginia was one of the few states where home sales and prices were higher in 2020 than in 2019, and this trend is expected to continue further into 2021.
Affordable rates of living and low rental vacancy are the main factors driving the demand for the area. In addition, many investors find the area ideal for real estate investment because of its rich environment and the popularity of Virginia Beach.
Here are some more reasons why investing in Norfolk real estate is a good idea.
A study by Owners.com suggests that Norfolk is currently one of the best places for residential real estate investment. The real estate market here is currently a buyer's market and is thriving. While the pandemic slowed down the global economy, Norfolk continued to flourish due to its location and role in the import and export business through its ports.
In addition, the cost of living here is lower than the US average, which makes groceries, transportation, and other utilities relatively cheaper in the area. It also offers plenty of employment and entrepreneurial opportunities, making it an attractive destination for people.
Proximity to the Naval Base
Given the city's proximity to the naval base at Norfolk, there are always military families moving in and out of the neighborhoods, creating a constant tenancy requirement in the area.
The presence of the naval base also encourages safety and security among the residents, which is a primary requirement for renters. Neighborhoods like Ghent and Larchmont are the most secure areas in Norfolk and properties are in greater demand.
Great Opportunities for Students
Norfolk and its surrounding areas have several public schools and private universities, such as Hampton University and Virginia Wesleyan College. It makes the location desirable for several young students as well as teaching professionals.
Plenty of Entertainment Options
Since Norfolk is close to the Chesapeake Bay, the area has around 7.3 miles of public beaches for people to enjoy. Buying rental property in an area close to the sea is always profitable. It is also a great place for people seeking employment as it has a thriving commercial scene. The healthcare, finance, and real estate investment sectors in the area are also growing to offer new employment opportunities to job seekers.
Popularity as a Tourist Attraction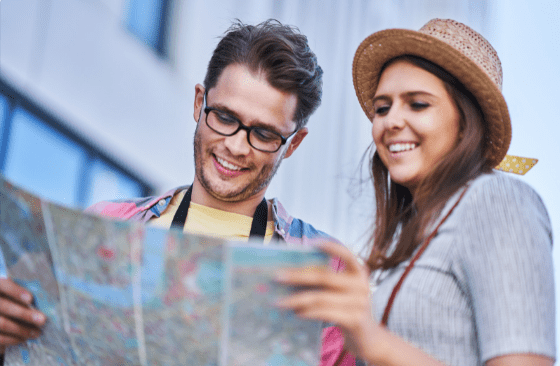 Norfolk is a popular tourist destination due to its proximity to Virginia Beach and its amazing scenic beauty. The region is also home to other tourist attractions such as the Chrysler Museum of Art, Virginia zoo, and Nauticus, a maritime museum. This has increased the demand for vacation rental properties in the area.
To sum up, the demand for residential real estate in Norfolk is increasing and is only expected to grow with time. Permits for new housing construction increased in Virginia in the second half of 2020 and this trend will continue into 2021.
As Norfolk charts its way towards more remarkable economic growth, now is the most conducive time for investing in Norfolk real estate. You can think of investing in single-family or multi-family rental units in popular neighborhoods such as Downtown Norfolk, Ghent, Freemason, Youngs Terrace, Greenwood – Elmhurst, and Park Place, for earning significant returns on your investment.
To know more about the best neighborhoods to invest in, or learn about the competitive market in Norfolk, connect with us at Doud Realty Services, one of the leading property management companies in the Norfolk and Hampton Roads communities.