For a landlord, having the right insurance in place is key to preventing unexpected financial losses.
Knowing what exactly your policy covers and doesn't cover can be confusing, with all the fine print and complicated jargon that comes along with insurance paperwork and policies. Unless you're an insurance expert, you may need someone to break down the basics of landlord insurance coverage - from why you need it in the first place to common items covered under most policies. This will help you make an informed decision on what kind of coverage best suits your needs as a rental property owner.
Let's take a look at what your landlord insurance covers and why you need it. Landlord insurance is not the same as your homeowner's insurance policy, and it works best when there's also a renter's insurance policy in place that your tenants hold. We'll talk about that, too.
Basic Components of Landlord Insurance
What do we even mean when we talk about landlord insurance?
Landlord insurance represents the policy that covers both your dwelling, which is the actual physical property, and the liability that you take on as a landlord. Those things are included in a comprehensive landlord policy.
As we said, landlord insurance is similar to your homeowner insurance policy, but there are some key differences. Your homeowner policy will cover the dwelling, your liability, and also the personal possessions that belong to you and are kept inside the house. If a fire burns up your furniture, your homeowner's insurance will cover that loss. If a fire burns up your tenant's furniture, replacing or repairing those items will not be covered under your landlord policy.
The amount of coverage you purchase will depend on a number of details. The age and size of your property, its value, and the amount you'd need to rebuild the home all factor into how much insurance you actually need.
A good insurance agent is an excellent member of your professional network. You'll want to work with someone who understands investment properties. If you don't already have a great agent, ask your property manager for a referral.
Landlord Insurance and Your Dwelling
Dwelling coverage protects your investment property against any perils such as fire, wind, hail, or structural collapse. Your personal property that's inside the rental home will also be covered. Appliances, for example, would be repaired or replaced during a covered peril.
Sometimes, this type of coverage will also protect you against vandalism as well as theft. If a sewer or a drain backs up and causes damage to floors, you can file a claim for the cost of repairs and replacements.
When you're reviewing potential landlord insurance policies, make sure you're choosing one that provides protection for your dwelling against all the normal catastrophes that can damage or destroy property as well as:
Protection against unexpected vandalism and theft inside the property.

Ease of conversion in the event the property becomes vacant. In some cases, if your rental property is vacant for longer than 30 days, you'll need additional coverage or a separate policy.

Coverage for an unlimited number of structures in the same state under the same policy, where necessary. If you have several rental units, for example, covering all of them together makes the most sense.
Remember that home values change frequently, and so do the costs of repairs and replacements. You'll need enough coverage to ensure you're able to pay for all the work that will make your investment whole again. Review the amounts on an annual basis with your insurance agent.
Loss of Rent Coverage
Most landlord policies include coverage for loss of rent. If there's a covered loss that your insurance will pay for, the loss of rental income will also be reimbursed. This is protection in case your property becomes temporarily inhabitable.
As a landlord, you rely on rental income to meet your mortgage payments, taxes, and maintenance expenses. If there's a fire, a ruptured pipe that floods the property, or a natural disaster that disrupts the flow of rent from tenants, you'll find yourself without any monthly income to cover the expenses of owning an investment property.
This is where loss of rent coverage in a landlord insurance policy is beneficial. This coverage provides financial protection to landlords by reimbursing them for lost rent due to tenant displacement from a covered peril.
By including loss of rent coverage in your landlord insurance policy, you can mitigate the risk of financial strain caused by unexpected rental income loss. It is important to keep in mind that policies and coverage vary, and it's best to consult with a knowledgeable insurance agent to understand all of the details and limitations of a policy that offers loss of rent coverage.
Liability and Landlord Insurance
If you are liable for property damage or bodily injury to your tenants, your insurance policy will cover those costs. Medical bills will be covered as well as any lost wages in some circumstances, depending on the policy you buy.
Failing to provide proper security for your tenants is another liability issue. If your tenant engages in unlawful behavior and you fail to take measures to stop it, you could be held liable, especially if that behavior results in injury to others. Landlord liability coverage can usually help protect you in these and other similar scenarios, up to the limit that's set in your policy.
Having a landlord insurance policy with liability coverage can go a long way toward giving you the peace of mind that comes with knowing you have a safety net in place, just in case something happens that leaves you responsible.
Liability coverage offers financial protection against legal claims that may be filed against you as a result of someone getting hurt on your property. Ensuring you have enough liability coverage in your landlord policy will provide invaluable peace of mind.
What Your Landlord Insurance Does NOT Cover
It's important to understand what a landlord policy doesn't cover.
Tenant possessions. As we discussed earlier, a landlord policy does not cover a tenant's belongings, even while they're in your property. This type of protection requires a separate renter's insurance policy that you should require your tenants to purchase.

Floods. Virginia homes are susceptible to flooding, in fact, it's one of the major natural disasters that can strike your rental property. However, flooding that's the result of heavy storms is not covered by your landlord insurance policy. Disaster funds are usually available to homeowners, but they will rarely be enough to cover a major loss. Flood insurance is an option, and you'll have to purchase it separately.
There are some things that are either covered or not covered, depending on your property and your policy. Mold, for example, and bed bugs may be covered but they also may not be covered. Make sure you do a careful analysis of what you're buying so you know what to expect.
Flood Insurance vs. Landlord Insurance and Water Damage in Norfolk Rental Homes
Let's talk a little bit more about flood damage versus water damage because this can be a source of confusion for landlords.
There's flooding from natural disasters (not covered), and then there's water damage that occurs inside the home (covered).
Generally, any water damage that occurs at your home during a covered event such as a leaky pipe or a water heater that bursts will be covered by your landlord policy.
Any water damage that's caused by a tropical storm or a weather event would have to be covered by your flood insurance policy.
Many lenders will require you to purchase flood insurance if your home is in a high-risk flood area. And, you'll have two options if you do want to buy flood insurance:
A policy through the National Flood Insurance Program (NFIP). These government-backed policies are available from many local insurance providers.

Private flood insurance.
Gradual water damage is also not included in landlord policies or flood policies. A pipe that bursts suddenly and causes damage will be covered. A water pipe that leaks over a long period of time is not going to be covered because it's not a sudden or accidental loss. It's an undetected problem instead, and not necessarily covered
Renter's Insurance Requirements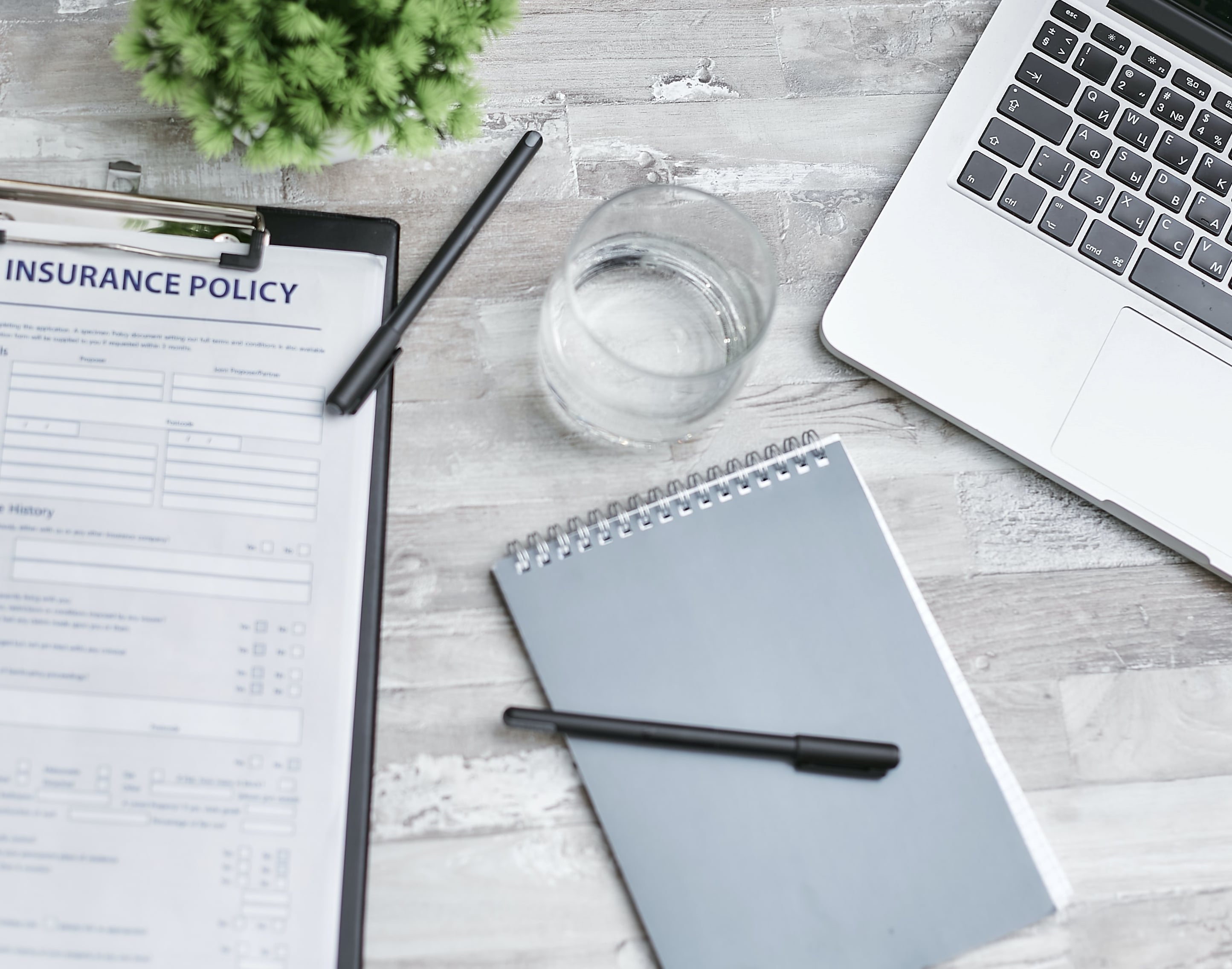 We always urge landlords to require renter's insurance. Renter's insurance protects you, it protects your property, and most importantly - it protects your tenants. These policies are typically inexpensive, and they ensure your tenant does not have to worry about paying out of pocket to replace their belongings or cover the costs of damage they cause in your home.
You might also want to consider an umbrella policy, which can protect you and your investment when the liability coverage on your landlord insurance is exhausted from a major claim or a serious lawsuit. This can be unimaginable, but you would be surprised at the claims that get paid out. If your tenant suffers injuries that will leave them unable to work, your exposure is pretty high.
Insurance is an important topic, and there's a lot more we can tell you. If you'd like some advice that's specific to your investments, please contact us at Doud Realty Services, Inc. We provide expert property management in Norfolk, Portsmouth, Hampton Roads, as well as surrounding areas such as Virginia Beach, Suffolk, Chesapeake, and Newport News.