The rental business is not always lucrative and is subject to substantial risks. One of the most common difficulties landlords face in their residential investment properties is tenant turnovers. Tenant turnovers are a common occurrence and can be hectic as the landlord is required to do multiple essential things simultaneously.
As a landlord, if your current tenant moves out, you have to immediately get the rental ready to occupy the new tenant. It includes performing inspections, repairs, and maintenance on the property and marketing and advertising it to find the most qualified tenant. You also have to meet new applicants and conduct tenant screening.
Since all the tasks to get the rental in shape for the new tenant are extensive and detailed, it can incur significant expenses. Therefore, you need to keep your finances in check. Here are a few tips you can implement to save money during tenant turnover -
1. Get Rid of Unnecessary Features/Amenities
Many landlords integrate several features into their property that they think will add to the value of their house. However, sometimes you can go overboard with the added amenities. While features like a washer-dryer, home office, air conditioner, extra closets, etc., are good additions, some other features may seem amazing but do not contribute to your rental. If you have additional features like double ovens, a gym, or a fireplace in the house, it is best to consider eliminating them.
Even though these features may seem useful, realistically, they will not be used often by your tenants. They may end up costing you more to clean and maintain. Therefore, getting rid of them may easily help you save money.
2. Install a Master Key System
If you are someone who owns multiple rental properties, carrying all your keys in a bunch can make you look unprofessional and comical at times. Fishing through the set to find the right key can also take a long time. An unorganized key system can be costly if you fail to find a specific key during emergencies.
You can consider installing a master key system to prevent that from happening. The system ensures that you have one key that works on every tenant's door. If a renter loses their key, you do not have to change the lock. Instead, you can get a new key made and temporarily give the renter access to their room using your master key. Installing this system can be expensive, depending on the locks used on your rentals. However, you can save a lot of money on key replacements and locksmith fees in the long run.
3. Switch to LED Lights
Your rental should be well-lit with many attractive lights and fixtures, both decorative and useful. However, if you are using old, dated lights, it may cost you a fortune. Instead, you can opt for energy-conserving LED light bulbs. They may be expensive to buy and install, but they are more financially feasible in the long run since they last longer, consume less energy and thus need infrequent replacing.
Once your tenant occupies the rental, make sure to inform them about the lights and encourage the use of LED light bulbs. These light bulbs last significantly longer than regular bulbs by approximately 50,000 hours, and also amp up the aesthetics of the house. Therefore, switch to LED lights in your rental as soon as possible.
4. Avoid Over-Decorating
Once the tenant moves into your rental, they will want to turn the unit into their own space or a 'home'. It will include decorating the house with personal knick-knacks, items and showpieces. However, if you have already done all the decorating on your own before the tenant moves in, it may displease the renter. Additionally, decorating an entire rental can also be pricey.
Therefore, leave some space for your renters to do their thing. Let them feel a personal bond with the house they have rented and allow them space to make it their own. Avoid needless expenses on over-decorating a unit that will eventually house someone else.
Keep it as minimalistic as you can. You also need to ensure that the unit is clean, tidy, and well-maintained to avoid further expenses on cleaning.
5. Install Mini-Blinds
Walls with windows that have curtains installed are often damaged. The drywall needs frequent repair, and the windows may need replacing due to improper curtain installation. Fixing it consistently also requires a considerable sum. Additionally, mismatched curtains will lend a shabby look to your rental.
To avoid this, you can invest in mini-blinds. Ensure that your unit's windows are fully covered by installing mini-blinds. They give a polished look to your rental and look neutral due to their semi-transparent, sun-blocking colors. Since mini-blinds are easy to install, your drywall will not require frequent fixing, thus saving you money.
6. Use One Color of Paint
Painting your investment property can be a costly affair, especially if you consider a separate color for every room. It will make your rental look tacky and congested. Instead, use a single color or a single type of paint for the whole unit. This way, you can finish the painting job within no time. It also means that you will be buying the paint in bulk and get a sizable discount. Additionally, you can use the leftover paint for touch-ups when the next tenant moves in instead of painting the entire room again. You will not have to pay a separate price to fix areas where the paint has faded or chipped.
7. Remove The Carpet
Carpets can be a huge waste of money and are difficult to clean and maintain. They also need to be replaced very frequently and are not durable, especially in units with children or pets. It is also at constant risk of attracting mold, pollen, dust, and other substances to which people can be allergic.
If you have carpet in your rental, consider removing it to avoid carpet cleaning, repairs, and replacement expenses. Your rental's floor should withstand rough usage and regular wear and tear. Therefore, you can remove the carpet in the unit and opt for vinyl tiles or ceramic tiles for the flooring.
8. Hire a Cleaning Crew
If you have a well-furnished and beautiful rental unit, ensure that you hire a cleaning crew instead of an individual. Getting an individual can be a cheaper alternative, but it is difficult to test their knowledge. After all, you do not want to risk finding out that the individual is underqualified after they have already damaged the sofa in your rental by using the wrong cleaning solution.
A cleaning crew is more likely to be experienced, well-reviewed, and qualified to offer a thorough cleaning to things made out of different materials. These crews also belong to professional services who work to clean large spaces. They offer faster, more efficient, and cleaner service, which can ultimately save you a lot of money in the long run.
9. Simplify The Landscape
Every landlord wants their rental to have amazing curb appeal. The best way to do that is by having an attractive, well-kept yard. Even though landscaping sounds like the right way to get good tenants, it can cost a fortune in maintenance. The more trees and shrubs you plant, the more tending they require. Therefore, you need to evaluate the landscape maintenance expenses and decide if they are worth the cost.
Instead of complicating the landscape with difficult plants and over the top accessories, you can keep the outdoor space open and simple. You can always hire a gardener to tend to the yard and keep them maintained. If you want to save more, you can consider charging the tenants for yard maintenance.
10. Start Marketing Early
If you are sure about when your rental will be vacant, you should take the necessary steps to ensure that people know its availability. Marketing and advertising at the eleventh hour can cost you a lot of money. However, if you have time on your hand, you can use free marketing services like Craigslist and other social media platforms like Facebook and Twitter.
It is significantly cheaper to spend on advertisements than to have several vacant rentals. You can afford to market the property. However, you cannot afford vacancies in your rental for an extended period.
In Conclusion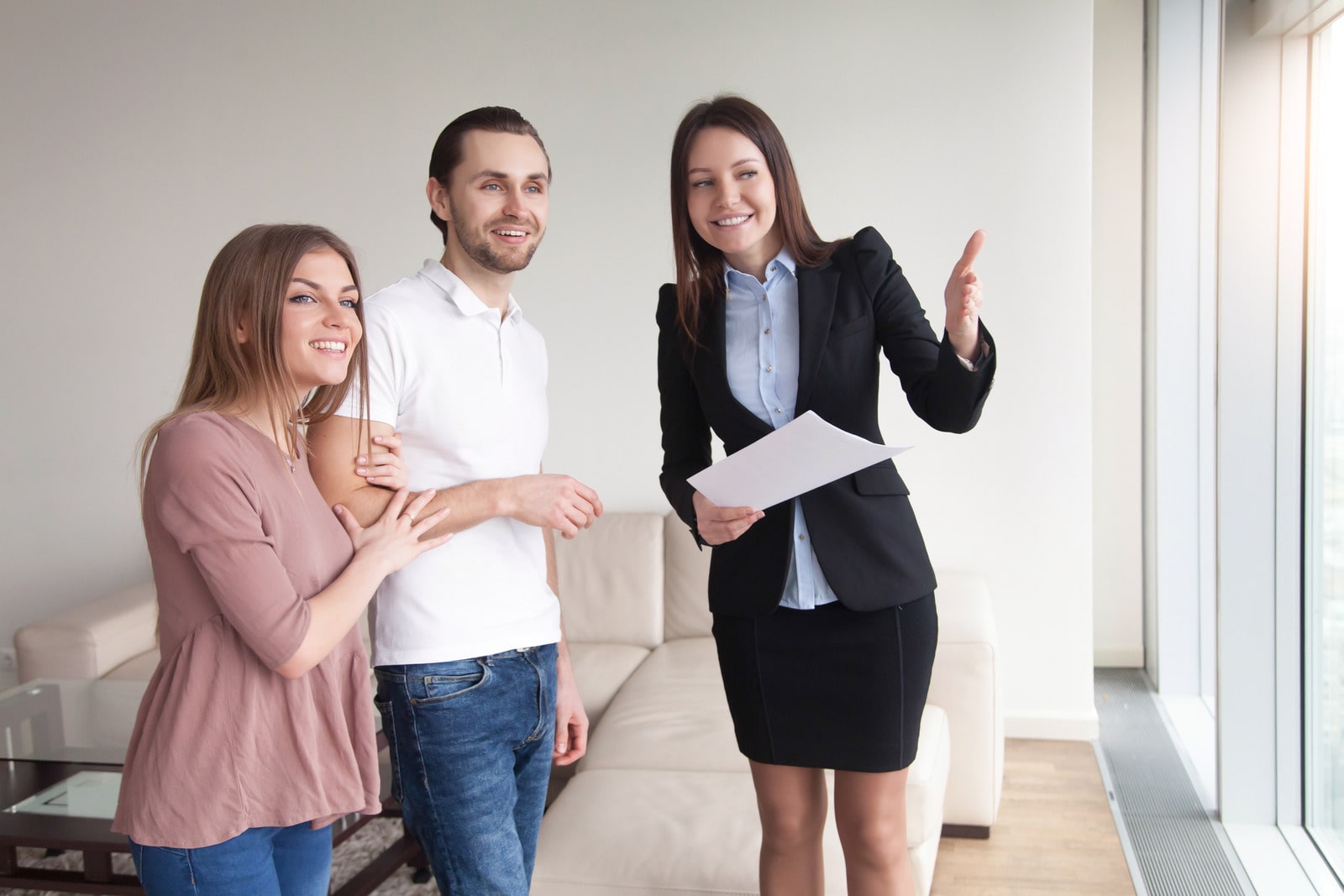 It is difficult to not lose any money during tenant turnover. Even so, your goal should be trying to minimize costs while ensuring that your Norfolk property gets rented quickly. Planning and implementing the above tips can help you cut the turnover costs of your rental back a little.
At Doud Realty Services, we provide professional help in conducting many of the services mentioned. We have a decade of experience working in the Hampton Roads region, and we also operate in other major cities in Virginia, including Norfolk, Chesapeake, Portsmouth, and Virginia Beach.
If you want more assistance with reducing turnover time and saving money on your rental, contact us at Doud Realty Services.