Summer is coming, and that's good news for people who don't love the snow and the cold. With summer, we get longer days and warmer temperatures. We get to spend more time outdoors.
As we approach the early days of a new season, it's time to think about how you maintain your investment properties seasonally. What needs to be done before the summer months are fully upon us? Is your rental property ready for summer?
To keep your property well-maintained, make sure you have a maintenance plan in place and a schedule for inspections and cleanings.
Prepare for Potential Tropical Weather
Being on the coast of Virginia, your rental property in Norfolk, Hampton Roads, Newport News, or Chesapeake is vulnerable to potentially tropical weather. Hurricanes and tropical storms don't sweep up the mid-Atlantic coast too frequently, but it's always something we think about when we watch the Atlantic hurricane season all summer long.
Prevention and preparation are your best tools.
Make sure your property is prepared and your tenants understand all the emergency precautions that they'll need to take if a storm warning or watch goes into effect. The hurricane season starts on June 1, so when it comes to preparing for potential storms and tropical weather, make sure you've:
Reviewed your insurance coverage.

Checked the security of your roof, windows, doors, and outdoor furniture.

Reviewed emergency plans and safety protocols.

Educated tenants on how to stay up to date on evacuation orders and emergency plans.
Being over-prepared is much better than being caught off guard by a storm that you didn't think was a big deal. Even if a hurricane hits Florida or Georgia along the Atlantic coast, it could travel northward and bring rain and winds even after its strength has been downgraded.
Lawn Maintenance and Landscaping for Virginia Summers
This is a good time to evaluate your landscaping and curb appeal.
Schedule regular lawn maintenance for your rental property as summer approaches. The way you handle this will depend on how your lease agreement sets forth the lawn and garden responsibilities. If you have a lease in place that makes your residents responsible for the lawn and the landscaping, check in with them before the season starts. Make sure they have a plan for summer mowing.
Not all residents will be willing to keep up with the landscaping as much as you'd like them to. So, whether you've decided that it's their responsibility or yours, the approaching summer season may give you an opportunity to re-evaluate where things stand. You can hire a landscaping or lawn care company to begin the process of getting your outdoor space ready for summer. You can have professionals take care of the mowing and the weeding once spring arrives and moves into summer. Working with a professional lawn maintenance team will ensure your landscaping is protected and your home continues to look attractive.
When you get on a regular service plan, it won't be too expensive, and you can include the cost in the rent when you're setting your rental price.
Whether you have a large yard, a small courtyard, or just a little bit of grass outside of a multi-family building, summer is when you really notice the state of your lawn, your landscaping, and your entire outdoor vibe. Invest in keeping things looking good. This will help your strategy for attracting and retaining good tenants.
It's part of your curb appeal. In the summer, flowers may start frying and the grass is likely to begin looking a bit brown and dead. Don't let things deteriorate on the outside of your investment property. Instead, make a plan for how you'll keep things looking healthy and attractive outside of your building. Think about providing shade, installing water fountains, and doing other things to your property's exterior to keep it from wilting in the summer heat.
Irrigation Maintenance: Gutters and Sprinklers
There's a lot to think about in the summer when it comes to water. In Virginia, June sees the most rain throughout the year, and the rainy season continues into the fall. You'll have to prepare your rental property for the extra moisture.
Clean out your gutters every summer, so you can remove any leaves, sticks, and other debris. When these things clog the gutters, moisture can get into the property, which is a headache you do not need. The gutter cleaning is not something you want to leave to your tenants. There's a lot of liability when you ask them to get on a ladder and scoop environmental waste out of the gutters of your property.
Instead, hire professionals.
Sprinklers will also need your attention in the summer months. They'll get a lot of use, especially if you water your yard daily. You want to make sure there aren't any leaks in your irrigation system or rusty spots that can lead to further deterioration or breakdowns.
Close any manual drains that were left open if the sprinklers were off for the winter. Adjust the spray patterns and the timing so your sprinklers will be ready to water your lawn.
Consider Power Washing Your Property
Winter might have included a lot of dirt, snow, salt, and mess. We don't get buried in snow every winter, but your rental home could be looking a little worse for the wear after a particularly cold season. Consider power washing the exterior to give it a new look. Your tenants will appreciate that the building or the home looks newer and cleaner. This does not take a lot of time and it does not cost a lot of money, especially if you have access to a power washing machine. You can also hire a company to do it in less than a day.
Why stop at the house? Power wash the driveway, the walkway, and anything else surrounding your property that can use a good scrubbing.
Service Your HVAC System
Air conditioning isn't always available in Norfolk and Hamptons Roads rental properties, but it's becoming far more common, especially as summers get hotter. If you do provide air conditioning as an amenity in your rental property, you'll want to make sure the system is in good shape and ready to function when summer rolls around.
It's a good idea to have an HVAC technician check the compressor, the heating system, and the ventilation as well. Make sure the tenants know how often to change the air filters. Your heating and cooling system is probably one of the most expensive systems in your property. You want to maintain it so you can avoid expensive repairs and replacements.
Check-in with your residents as summer arrives. It's a good opportunity to find out if any minor repairs or replacements are needed. Make sure the thermostat works well and do an audit of insulation. Is cool air escaping? If so, seal up the doors and windows.
Check for Fire Hazards
Fires at residential properties are more common during the summer months, and you want to make sure your tenants remain safe in their homes. Make sure all your fire extinguishers are up to date in multi-family properties and single-family homes. Post your evacuation plan in every unit. Put together an emergency plan and make sure all of your fire prevention systems are working. Check smoke detectors and sprinkler systems.
Electrical installations should be up to date and functional. It's easy to ignore minor problems. Those outlets that don't work or that light that never really turns on can seem like minor annoyances and nothing more. But, they could potentially lead to larger problems.
It's a good time to clean the dust and lint out of the dryer as well. Provide tenants with their own checklist of summer maintenance items that will help them enjoy more energy efficiency and lower electric bills.
Conduct a Security Check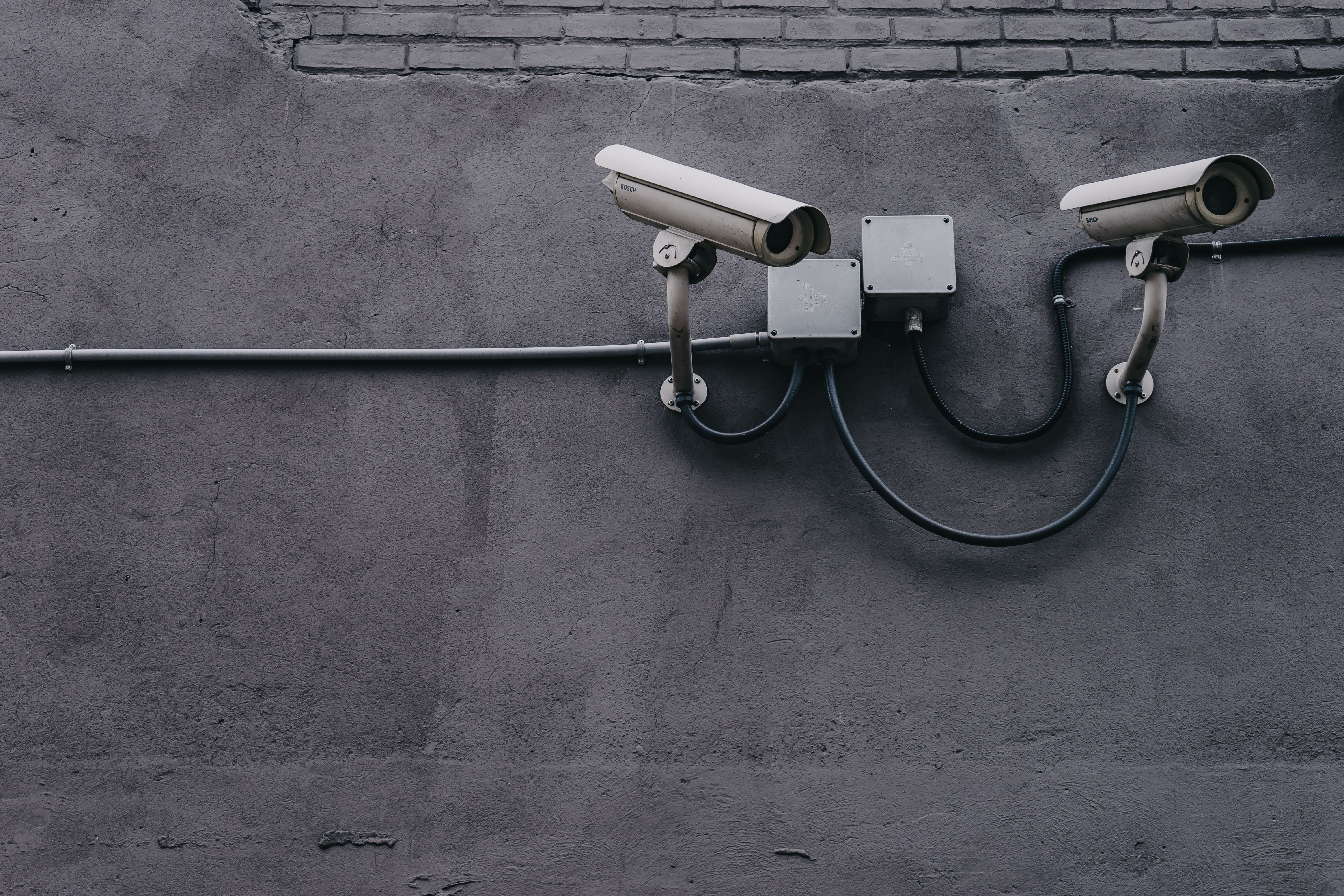 You need to schedule different preventative maintenance checks at different times of the year. In the summer, you should conduct a check of your rental's security systems. You want to do everything you can to keep your tenants and your investment safe and secure. So, if you have security cameras around the perimeter or inside the building, give them a check-up and make sure they're working. Audit the number of keys, passcodes, or other security information that's shared with tenants.
Check the exterior lighting. You want to make sure the building or the home is never too dark that it attracts thieves or vandals. Make sure some lights are on at all times. Look for bushes and trees that may be growing in front of windows, blocking your tenant's ability to see outside.
Summer is an opportune time to catch up with any maintenance issues you may have ignored previously. Take the time to invest in summer maintenance. It's good for your tenants and for your property.
If you'd like to talk about this further, please don't hesitate to contact us at Doud Realty Services, Inc. We provide expert property management in Norfolk, Portsmouth, Hampton Roads, as well as surrounding areas such as Virginia Beach, Suffolk, Chesapeake, and Newport News.