Keeping your rental property looking great doesn't have to be a complicated battle. It's also important to remember that maintenance doesn't only happen inside the property. You need to keep the exterior looking great, too.
With the right landscaping plan in place, you can make maintaining the grounds of your property easy on you and enjoyable for your tenants. The goal of a good landscaping plan is to protect the condition and value of your property, provide a comfortable and attractive home for your tenants, and attract new residents through fabulous curb appeal when your rental is vacant.
We're providing practical landscaping tips that will create a beautiful landscape with minimal effort. Let's see what we can do to add value to your rental space without exhausting all of your time, money, and other resources.
Decide How Green You Want Your Grass
Most people love to come home to a lush green lawn, but grass requires maintenance, and you'll need to decide how much maintenance is too much when it comes to pursuing that perfect green grass at your rental property. There's also an impact to the environment and the utility bills that result from a lush landscape.
Grass accounts for half of residential outdoor water use. If you're not willing to use that much water and you don't want to spend a lot of time thinking about the grass, consider a grass alternative for your rental property. Many of the grass alternatives that are currently popular look great. They won't use a lot of water, and you won't have to spend a lot of time on maintenance. Consider ornamental grasses and succulents. Artificial grass no longer looks fake and plastic; and it's a great option for courtyards, patios, and small spaces. You and your tenants will not be bothered to weed, water, mow, or fertilize it. You'll find artificial grasses that last for decades.
When grass is really the only option you're willing to consider, look for low-water grass seeds. You'll still have to mow and water, but you'll find a landscaping company that can do it for you, with less effort and expense on your part.
Accessorize with Native Plants and Bushes
Before you get complicated with flower beds and gardens at your rental property, think about what's going to look great without a lot of maintenance. Look for plants that are native to our area in coastal Virginia. Native plants have already been proven to thrive in the soil and the climate in your immediate area, allowing you to do less while maintaining their regular growing cycle,
The advantages to using native plants include:
They're drought tolerant. Non-native plants and invasive species will have trouble adapting, while native plants are inherently comfortable in the local environmental conditions. They will not require frequent watering.

They repel pests naturally. Native plants won't require a lot of chemicals or sprays to keep away common pests and the diseases they carry.

Native plants are low-maintenance. Once established in the soil at your rental property, they don't require a lot of care.

They can attract wildlife. Some of the native plants you can plant at your rental property will produce fruit or flowers that attract birds and butterflies as well as bees.
Norfolk, Virginia Beach, and the local area is located in the U.S. Department of Agriculture's hardiness zone 8a. Plants in this zone can withstand freezing temperatures from 10 to 15 degrees Fahrenheit. Remember this zone classification when you're looking for native plants for your investment properties.
You don't have to focus on plants and trees, of course. Greenery will usually require more maintenance than if you focused your landscape on other elements that require less work. For example, use rocks and sand, and berms to create interest outdoors at your property. Build a flat rock walkway from your garage to the back patio, or create a community space in a courtyard with a picnic table or a canopy where residents can sit on benches and enjoy evening fires.
Preserve Water with Smart Irrigation
Virginia gets enough rain that you probably don't have to spend too much time agonizing over how much to water your outdoor space at your rental properties. If you do decide to invest in a lush and green lawn, however, you'll want to make sure you can be responsible with your water usage. Not only is this better for the environment and your water bills, but it also requires less maintenance.
The best irrigation systems are almost intuitive. You can set them to turn on and off so neither you nor your tenants have to worry about when and if the lawn is being watered.
Another way to preserve water is by topping off your gardens and plant areas with a thick layer of mulch. The mulch will also lead to fewer weeds.
According to researchers, these three methods of irrigation are best:
Sprinkler systems are the most common and are designed to water larger areas. These are great for lawns without specific plant needs.

Micro-irrigation delivers water directly to a plant's root zone using drip or small spray heads. They use less water than sprinkler systems but aren't efficient for a large lawn.

Soaker hoses are perforated hoses that soak the ground.
You can set your sprinklers and irrigation to automatic watering, and the best time to water in Virginia, especially in the summers, is early mornings.
Decide Who is Responsible for Landscaping at Your Rental Property
We always recommend to our owners that they hire a professional landscaping service to take care of maintaining the outdoor space at their rental property. You might find tenants who are interested in investing their time and energy into keeping up the lawn and landscaping. Sometimes, tenants in a single-family home, for example, are trying to enjoy the experience of owning a home without the actual cost and responsibility that comes with home ownership. Spending their weekends on yard work might be what they want. Usually, however, you'll find that tenants do not want to spend their time taking care of the mowing or the weeding or the mulching.
So, it's best to hire a landscaping service. Not only will this relieve your tenants of the responsibility, it will also ensure that the lawn is maintained to your standards. You can roll the cost of the service into the rental payment.
Your lease agreement should reflect who is responsible for landscaping, and what is expected.
Be specific. The lease shouldn't simply say that the tenant is responsible for lawn care. It should include all the specific responsibilities for which your tenant should be responsible. If you're vague there may be confusion and conflict.
Some of the specifics that you want to have reflected in your lease agreement are likely to include:
Lawn mowing and the frequency with which the lawn will be cut. This will, of course, be seasonal.

Trimming bushes and branches. Be careful here. You don't necessarily want your tenants on a ladder to take down tree branches.

Snow removal during the winter.

Fertilizer treatments; both the frequency and the type of treatments that are required.

Weeding, watering and irrigation responsibilities.
Talk about these details before your tenant signs the lease so they know what is expected of them.
If you're going to hire a service or maintain the lawn yourself, the lease should also reflect that so the tenant isn't confused about whether they should be mowing or shoveling. Talk to your tenant about who is paying for the landscaping.
Landscaping and Homeowner Associations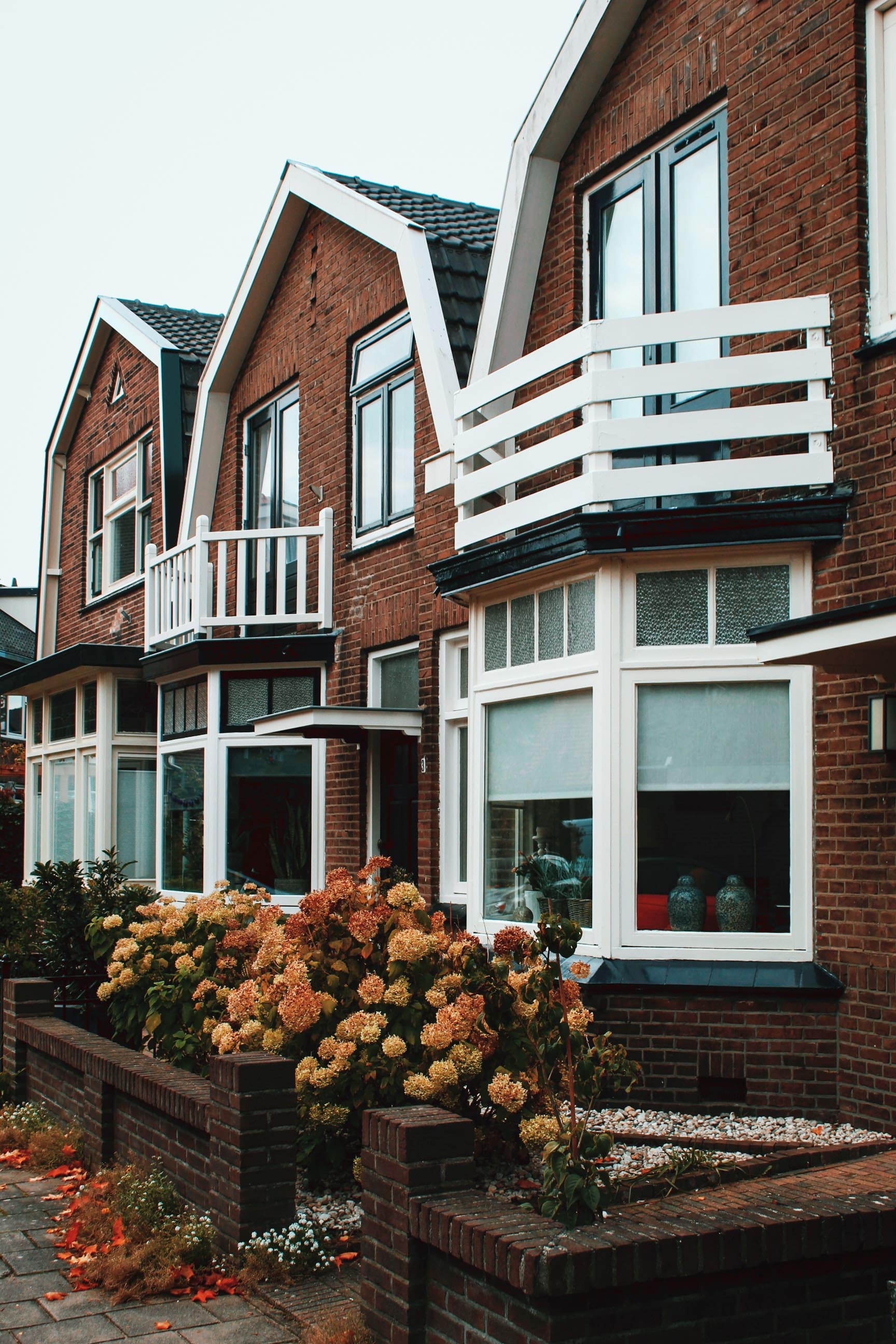 If your rental property is in an HOA, there are some additional concerns around landscaping and the maintenance of outdoor spaces. The bylaws and the rules and regulations of your HOA likely have some language around what is and is not permitted.
You might find yourself with violation letters when the grass gets too long. If there are weeds visible from the street or a garden when gardens are forbidden, you can expect to hear from your HOA. Make sure you are familiar with the association's requirements and prohibitions. Make sure your tenant is aware of them, too.
Sometimes, being in an HOA will work in your favor when it comes to landscaping and maintenance. There are plenty of HOA dues that include landscaping costs. You might find that the association keeps up with the mowing and the fertilizing and the snow shoveling. Or, if you have a fenced or private backyard, the HOA may mow the front and leave the back to you.
There are a lot of variables when it comes to landscaping a rental property. The way you handle it will depend on whether you're renting out a single-family home or a multi-family unit. It will depend on whether you have a large yard or a small patio.
We can give you some personalized tips. Please contact us at Doud Realty Services, Inc. We provide expert property management in Norfolk, Portsmouth, Hampton Roads, as well as surrounding areas such as Virginia Beach, Suffolk, Chesapeake, and Newport News.