Buying a property is one of the most reliable ways of investing your hard-earned money to ensure steady returns. However, it also involves considering the legalities, risks, and financial concerns of investing in real estate, which can be challenging to manage for new investors.
To reduce the stress of buying your Norfolk investment property, start with the basics, such as having a good investment plan, strategizing finances, and choosing the right property type. It can help you to navigate the buying process better and get a stress-free buying experience.
Here are a few tips that can help you reduce the stress while buying a property in Norfolk.
Set Clear Investment Goals
Having clear investment goals can significantly reduce the stress of buying your first investment property. First, you must clearly identify why you want to invest in a property. Here are a few goals around which you may want to plan your real estate investment.
If you are looking for a long-term investment, buying and holding can work for you. It is also known as rehabbing, where you buy a property to rent for a long time. It could be a single-family family home, an apartment, or any other type of asset that you wish to buy and hold. However, make sure you conduct enough research to know the ins and outs of the local rental market before deciding on a type of property.
The significant difference between rehabbing and flipping is that you don't hold the property after buying it. Instead, you sell it to the highest buyer and earn the maximum profit you can. This sounds simple in theory, but the value of your property may change due to frequent market fluctuations. Make sure you don't make deals that are below the market rate, or it may put you at a greater financial risk.
Here, you buy property to rent to your potential tenants and earn long-term passive income. If your property is in a desirable location and offers several other perks, it can attract more tenants. In Norfolk, Ghent, Colonial Place, Downtown, and South Bayview are popular neighborhoods with high rental value and amenities like great schools, restaurants, and shops.
Learn About Norfolk's Real Estate Market
Smart investors will never buy a property without conducting thorough market research. Since the real estate market keeps fluctuating, you need to stay updated about the recent median house prices and rental value trends. Here are some useful insights into the current market trends of Norfolk.
While the demand for rental properties is tremendous in Norfolk, the housing supply has reduced by almost half during the last year. The current active listings are 3,350 as compared to 6,596 a year ago. According to the Supply and Demand Study, the supply would last 1.16 months only without new housing going on sale.
The Increasing Rent Prices
The rental prices have also increased by 22% over the year. The average rent in Hampton Roads is $1,542 per unit. However, as compared to several cities, the rental prices in Norfolk have grown the slowest at only 9.8%. The average rent in Norfolk is $1,209 per unit.
The current median house price in Norfolk is $265,000 and is likely to increase in upcoming years. Analyze the demographics, lifestyle, job market, government policies, neighborhood, and affordability in your location to identify the ideal neighborhood for your investment.
Decide The Type of Norfolk Property You Want To Buy
Often, first-time investors feel indecisive about the type of property they want to buy and end up making inefficient investments. There are all types of properties available in Norfolk, but according to the latest post, investing in multi-family can be lucrative in terms of the acquisition cost, efficiency to accommodate more families, and tax benefits.
However, we recommend buying the property based on your investment priorities and requirements. Investing in single-family property is also a good option if you are tight on budget and prefer stress-free maintenance. Typically, there are four types of properties for real estate investment.
As a first-time investor, buying a residential property is an excellent choice. There are different residential properties available in Norfolk, such as apartments, complexes, condominiums, townhouses, or duplexes. Initially, you can start by renting a unit of your house. But if you want to buy another investment property, investing in a condominium or small cottage is a lucrative option to earn money.
Commercial properties typically generate higher income and have longer leases. These are also expensive compared to residential properties but assure steady cash flow in the long run. First, however, you need to conduct in-depth research about the locality and the type of property that best suits your business. For example, purchasing a unit in a desirable location like the main street or a crowded area will allow you to generate higher returns on investment.
Buying raw land in developed or fast-developing areas like Northern Virginia can be a great decision as you can use it to construct any property you wish. There are multiple things you can do with raw land, but make sure you conduct enough research about the locality before buying one.
Though third-party investments are a bit complicated, they are a great way of investing without the risk of having the property in your name. There are two types of third-party investment. In crowdfunding, many investors contribute to raising funds for the real estate deal, and in return, the investors receive a percentage of passive income.
REITs are another way of third-party investment where you can invest in large-scale properties like hotels, apartment buildings, and warehouses. Here also, you receive a percentage of income based on how much you have invested initially.
Strategize Your Finances
Strategizing your finances well will help you reduce the stress of buying the Norfolk investment property. You need to decide how you will pay for your new property. If you cannot pay in cash or don't have enough savings, you can use the following options to finance your investment property.
Conventional mortgages are available through private lenders such as credit unions, banks, and mortgage companies. Interest rates on these loans are slightly higher as compared to government-backed or FHA loans. The typical down payment expectation is 20% for the home price. Lenders check the applicant's credit score, pending debts, and credit history to ensure that they can afford the mortgage.
Hard money loans are short-term mortgages that suit for flipping an investment property instead of buying and holding it. With interest rates of around 18%, these loans are easier to qualify for than other mortgages, especially if you want to flip the property.
The source of private money loans is relatives, friends, and family. The term and interest rates vary significantly depending on the relationship.
It is the process of buying multi-family investment properties and dwelling in one of them and requires less than a 20% down payment. Here you can use a conventional mortgage with a 15% down payment, an FHA mortgage with a 3.5% down payment, and a VA mortgage with no down payment to buy an investment property you want to live in.
Prepare For Unexpected Costs
Several investors end up feeling distressed when they discover the hidden or unexpected costs involved in property investments over a period of time. With mortgage interest rates and down payments, there are several hidden costs that you need to consider for a stress-free investment experience.
A lender will make sure that the property you are going to purchase is worth the investment. Therefore, you need a home appraisal before finalizing the loan agreement. A lender will appoint a professional appraiser to assess the property. The process includes documenting various features and researching the prices of comparable properties sold recently in your area.
Closing Costs and Earnest Money
Closing costs include all fees associated with closing on a home deal, such as title insurance, broker fees, and interest. The amount ranges between 3% to 6% of the purchase price. On the other hand, earnest money or good faith money is an amount the buyer pays to prove the ability to purchase the property. The cost can range between 1% to 3% of the home value.
You might need to invest in restructuring or renovating if you purchase an older property. It is good to invest in recently built houses to save repair costs. Also, focus on purchasing rent-ready units to save time and money, which you might spend on repairs and renovations.
Insurance (Homeowners and Mortgage)
Homeowner insurance is necessary to protect your property against natural hazards. Your lender should provide all details related to homeowner insurance. The average cost you need to pay on home insurance is $1,211 per month.
Mortgage insurance especially applies to conventional loans where the homebuyers pay down payment less than the lender's preferred 20%. The insurance protects the lender in case borrowers fail to pay the loan.
Apart from a mortgage payment, you need to pay property taxes that may vary according to the location of your property. Sometimes, lenders roll this into mortgage installments, but it is good to consider it in your budget while buying a property.
Evaluate The Risks Before Buying a Property In Norfolk
If you are a first-time investor, it is necessary to understand the potential risks that you might face in the future to avoid stress. Some of these include extended vacancies, fluctuating market trends, lost rental income, and unforeseen property damages. These can generate negative cash flow, and hence, you need to be prepared to handle them.
Hire A Norfolk Property Manager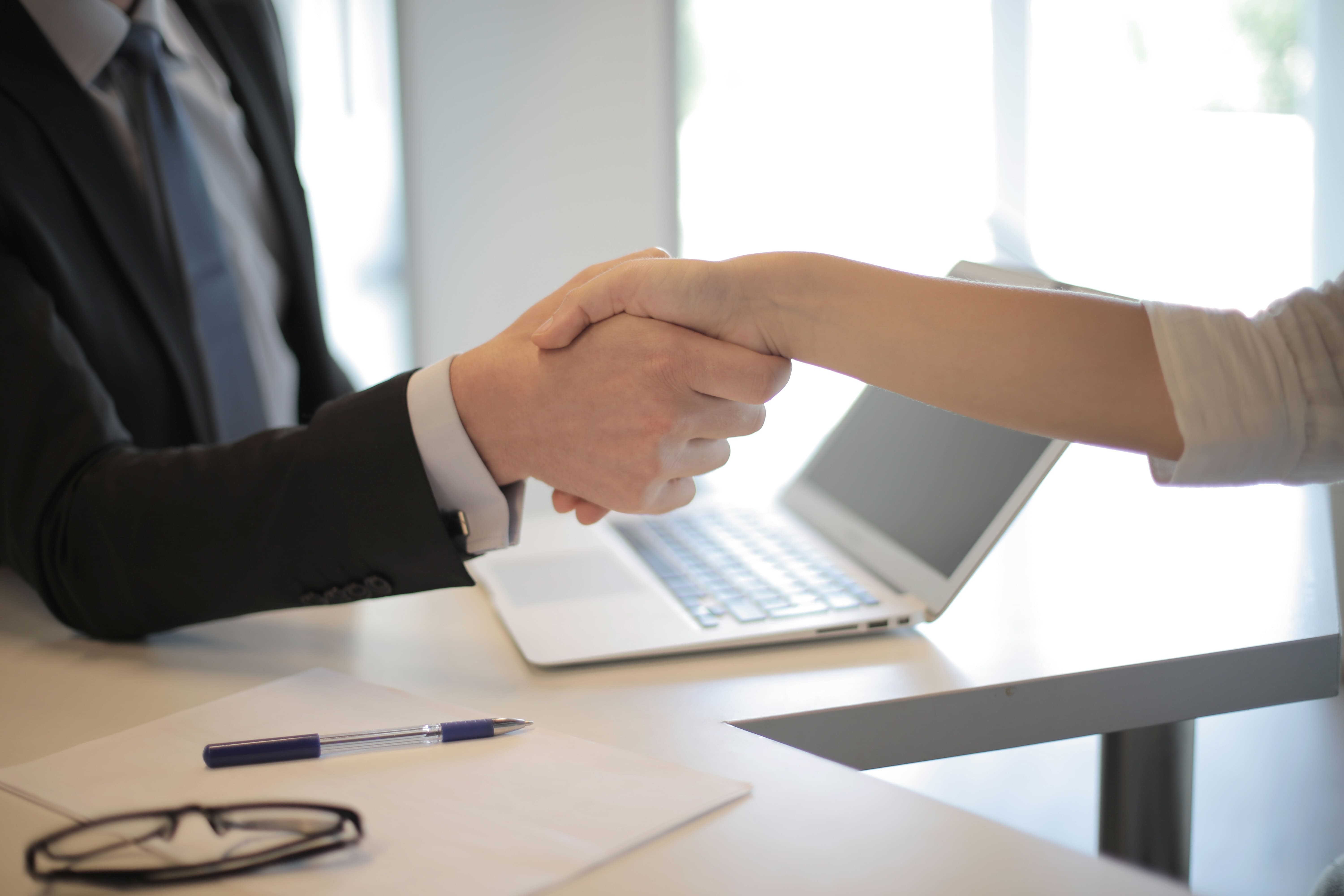 One of the easiest ways to reduce the stress of buying an investment property and set you up for success is to hire a reputed property management company in Norfolk. It will give you access to the expertise of professionals and guide you about each step in the buying process.
At Doud Realty Services, we can help you improve your first-time investment experience by conducting market research, managing your asset, providing financial advice, and deciding the rental value for your Norfolk investment property.
Connect with us at Doud Realty Services for more information.