Owning a rental property and managing it is a lucrative option, but it comes with its own set of challenges. It requires you, as the landlord, to have adequate knowledge about running the rental business smoothly and taking the necessary steps to minimize risks. One of the biggest challenges you can face in your rental business is due to the risks associated with liability.
Liabilities in Norfolk Your Rental Business
Once your rental gets occupied, and your tenants and their guests start using the house, there is a chance that they might sustain an injury at some point on the property premises. They may also cause property damage in some cases. Being the landlord, you are personally at the risk of being sued if such liabilities occur within your rental premises.
Whatever happens, you need to get sufficient protection from such events as you may be held responsible as the owner. You cannot completely eliminate all liability risks no matter how hard you try, and nor can you run your rental business in a haphazard manner. Therefore, it is essential to limit it by implementing good strategies.
Here are the three best ways to limit liabilities on your Norfolk rental properties -
1. Thoroughly Screen Potential Tenants
Choosing qualified tenants can do wonders for limiting liabilities in your rental property. A good tenant can bring positive changes to your rental and be beneficial for your business. On the contrary, getting a bad tenant to occupy your property can only result in problematic outcomes.
If you want to avoid this, you need to implement a rigorous screening process to ensure that you select a well-qualified tenant with excellent references, no criminal record, and no prior history of damaging a rental or causing trouble. It includes performing background checks and verifying history and references. Such a screening procedure can be a tool to filter out any potentially reckless or damaging tenants who deteriorate the quality of the house.
You can check for the following factors while screening potential tenants to ensure that your liability is limited –
Norfolk has one of the highest eviction rates among top cities in the United States, with an eviction rate of 8.65% due to Virginia's eviction crisis. Therefore, it is essential to check if your applicants have a history of consistent evictions from their previous landlords. Based on their list of evictions, you can learn about their past behavior with the landlord and their rental property. It will help you determine whether or not you should select a particular applicant with an extensive eviction history as your tenant.
Getting your tenants to pay their rent on time is one of your main priorities as a Norfolk landlord. Late payments or non-payment of rent can put a significant financial burden on you. Therefore, before selecting a tenant, you need to make sure that they are capable of paying rent on time and that they earn enough. You can reach out to their employer, depending on their verification policy. The tenant's gross income should be at least three times the rent amount for them to be able to afford the rental, even during tough situations. You can ask your potential renter to produce a pay stub, W2 tax form, bank statement, or employment contract.
Check Past Landlord References
Another helpful way to avoid risky tenants is by conducting a reference check with their landlords from the past. It can help you understand your applicant's habits and how they kept their previous rental. You can also know from their previous landlords about any property damage they caused, their complaints, eviction history, late rent payments, or other issues.
You can ask the applicant's previous landlord numerous questions during a reference check. These questions can include inquiries about the tenant's communication habits, their tendency to cause trouble, rent payment methods and frequency, and whether they will keep the rental in good condition.
As a property manager, if conducting a screening process by yourself seems like an extensive process, you can consider hiring a property manager. A good Norfolk property manager can help you implement a comprehensive screening process and thoroughly conduct all the reference checks.
2. Get Good Insurance Coverage
If you want to protect yourself and your property from tenant damage or even natural damage, you need to prioritize getting a good insurance policy. Even though nobody likes to voluntarily pay insurance, it is better to stay protected in the off-chance that something terrible happens. You can easily get a claim by having an all-encompassing insurance policy and additional coverages. Insurance can protect you from facing financial damage if your tenant, guests, or property gets damaged in your rental business.
Here are a few different types of insurance that you can consider buying as a landlord -
You can get basic liability insurance that is easy to claim. It will offer you protection as the landlord if you are found legally responsible for injury or damage to someone. However, unlike other policies, liability insurance pays compensation to third parties, not the policyholder itself. It also covers legal costs and payouts if you, as the insured, are found liable.
A landlord's insurance policy covers you from losses connected to your rental properties. It also offers coverage for standard perils like fire, lightning, storm, theft, or malicious damage. However, the particulars of each landlord's insurance policy vary according to the insurance provider. It also does not cover the tenant's personal property and belongings. Its primary focus is to protect your rental dwelling and other detached structures like a garage or fence.
Additional Insurance Policies
You can also consider adding optional coverages to make your insurance more comprehensive, apart from the insurance mentioned above. It can include coverage for vandalism, burglary, flood, tornado, earthquake, or rental property under construction.
Since Norfolk is a low-lying coastal area, its elevation and proximity to natural waterways make it prone to flooding. There is a chance that your rental can flood every time there are heavy rains or hurricanes. Therefore, you can consider getting flood insurance which can cost around $61.60 per month.
You can also urge your tenant to get pet insurance if they have a pet that they will bring into the rental. That way, you, the tenant, and their pet can be adequately protected.
Now that you have ensured that your rental is adequately insured and protected against liabilities, you can shift your focus to prompting your potential tenants to carry a renter's insurance. Protecting your renters is one of your duties as a landlord. Therefore, ask them to get such inexpensive insurance and provide proof of purchase and renewal. This step will offer you protection against liabilities while making sure that your tenants are also protected.
If you are unclear about which insurance policies are best suited for your rental properties, then a Norfolk property manager can be of help. They can easily tell you the offerings of different policies and can also suggest additional policies by factoring in your location, budget, type of property, and other requirements.
3. Work With Licensed Professionals
Rental properties need a lot of work consistently. There will always be numerous major and minor maintenance issues, and repairs. Since the arising of such issues is a fairly regular occurrence, you must have a team of professionals at hand.
However, you also need to ensure that you only hire people who have the required license to conduct repairs on your property. In Virginia, all handymen and repair professionals are required to have a contractor license issued by the Board of Contractors in the Virginia Department of Professional and Occupational Regulation. Depending on the annual value of their contracts, they can get a Class A, Class B, or Class C contractor license classification.
These individuals should have their own insurance to be protected in case of any mishaps. Their insurance can be Worker's Compensation Insurance, General Liability Insurance, Tools and Equipment Insurance, or some other type of self-employed handyman insurance.
If it is difficult for you to get hold of any licensed contractors in your area for every repair, you can enlist the help of a property manager in your area. They already have several resources at hand, one of which is contacts with many licensed professionals. They can resolve Your rental repairs and issues in no time if you have a Norfolk property manager to help you.
In addition to the abovementioned ways, you can also limit liability in your Norfolk rental by leaving a paper trail, conducting regular inspections, and drafting a good rental agreement.
In Conclusion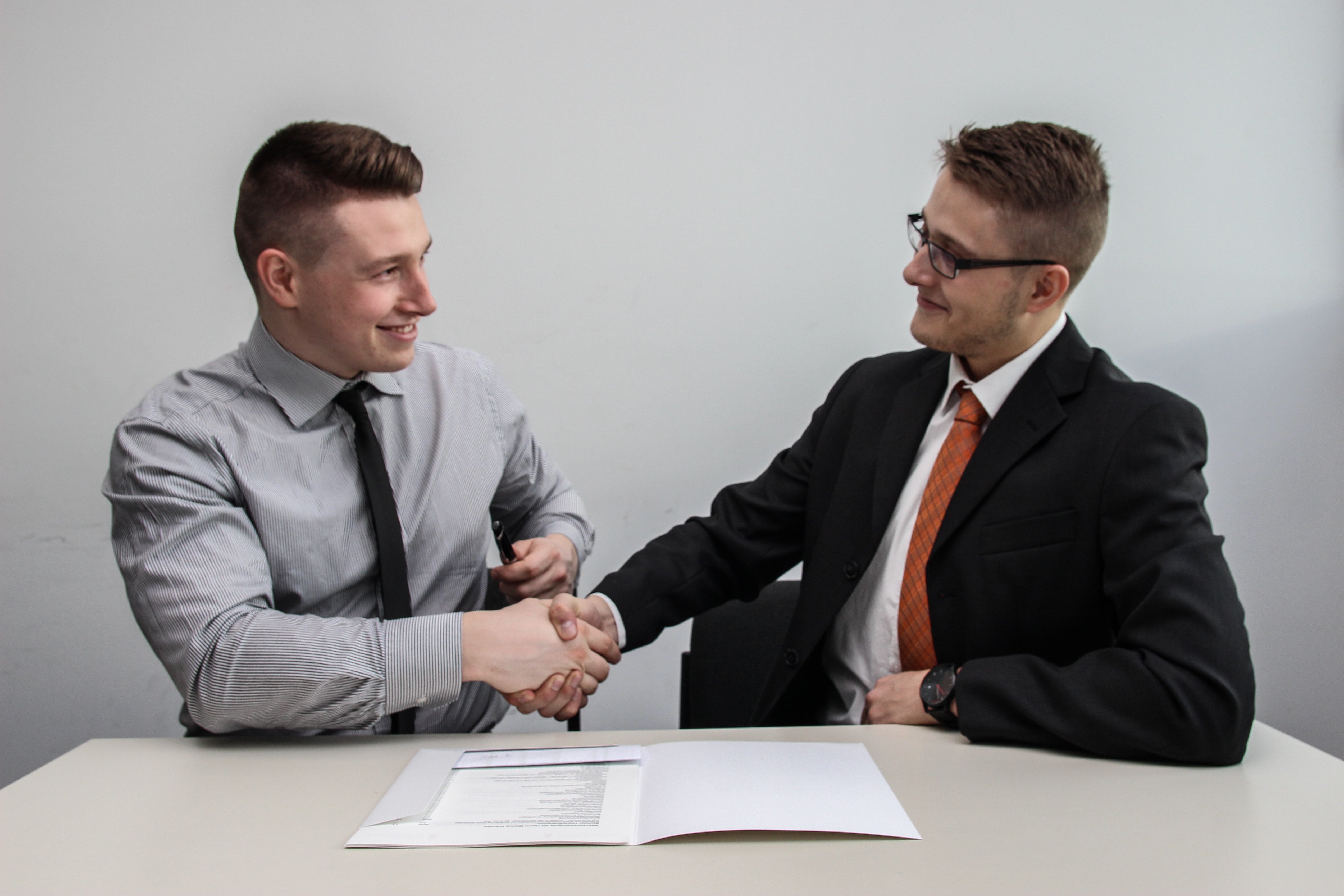 The right Norfolk property manager can ensure that all the above things are covered, and you have limited liability on your rental property. At Doud Realty Service, we provide a wide range of services to property owners, including marketing, financial reporting, tenant screening, maintenance, and eviction protection.
If you need more assistance regarding landlord protection, contact us at Doud Realty Services.