Hiring a property manager for your Norfolk rental is an important decision that can significantly impact your business. A good manager who looks after your property and takes complete care of it can add value to your Norfolk rental investment. However, if you hire someone unsuitable and bad at their job, it can hinder the smooth growth of your real estate portfolio.
As a property owner, you have to be aware of the indicators of a good and bad property manager. A good property management company can be recognized by several traits, like excellent communication skills, efficiency, and knowledge about the local market. On the other hand, bad property management companies have glaring red flags which you need to watch out for and avoid.
Based on our experience, here are five things to avoid when hiring a Norfolk property management company.
1. Lack of Experience
An inexperienced property manager can be a nightmare for any landlord as they often do not know how to handle tenants. While some new companies and professionals who have just started in the field may be good at their job, this is a risk that we recommend new landlords should not take.
Here are some of the reasons why:
If your property management company has trouble understanding your expectations from the property or your vision for investment growth, the ROI of the property can be rather poor. Therefore, many homeowners prefer firms that have been around for a while and have local experience.

Hiring an experienced property manager, who is familiar with the market and has an extensive background in managing different types of properties over the years, ensures that your reputation as a landlord stays intact. Your tenants have a smooth rental experience and your revenue keeps coming in on time.

A new property manager may not have the right tools required for the business which can hamper the growth of your real estate portfolio and cause you to miss out on good investment opportunities in the Norfolk market.
This disparity between new managers and experienced ones can be most evident when a legal issue arises. Seasoned property management professionals are able to streamline all proceedings quickly and with precise attention to detail. An inexperienced company may scramble to get things done on time, as they may not have dealt with such situations before.
From our experience, professional managers with years of service under their belt can help their clients stay on top of everything, clean up tenant ledgers, and retrieve security deposits without any hassle. They also ensure that you stay notified of payments and receive regular statements of your accounts.
2. An Unclear Pricing Model
The average monthly cost to hire a property manager can range anywhere between $69 to $225, as a flat fee. Some companies even charge their clients a percentage of their gross monthly income as fees.
These management services pricing models vary from firm to firm and your manager is sure to mention all these details in the contract you sign with the company. However, the company fees are just one part of the total property management expense.
Before you finalize anything, you need to thoroughly check your property management company's fee structure, hidden charges, vacancy charges, and additional chargeable services. A good firm has a clean pricing model, with all details mentioned clearly and in an easily understandable manner.
Property managers in Norfolk usually charge five different types of management fees –
Your manager is the one responsible for showing potential tenants around the rental effectively, so the applicant can envision living there. The leasing fee covers the cost of marketing and hosting open houses, as well as tenant screening and placement within the shortest possible time.
There are several service providers who charge a vacancy fee if your rental remains unoccupied for a long time. This is because they have to keep the rental maintained even if a tenant is not living there.
The management fee is the most common one and is either a percentage amount of the monthly rent or a flat cost per month.
A set-up fee is a charge for opening an account with your property manager. It also helps the company in digitizing records and streamlining communication. This may also cover onboarding costs for you and your tenants for online portals.
Since maintenance issues are an everyday thing, it is essential that the manager charge a maintenance fee even if they have an in-house team to resolve such issues.
After considering the above fees, you can accurately determine if the rate is affordable for you. The fees and rates that such companies charge will often outweigh the profits you gain from your rental. If the property manager you have chosen has an ambiguous fee structure, it is best to avoid them and choose a better one whose pricing model is clearer.
At Doud Realty Services, we provide custom quotes to clients based on the location of their property, their property type, amenities, and other essential aspects of the rental. We have a 100% transparent policy, with no hidden costs or fees.
3. Inadequate Professional Credentials
Before hiring any professional, it is advisable to check their credentials. Your property manager should be an asset and help you expand your business, not a liability. Choosing an underqualified or unqualified property manager can be extremely risky as it may cost you more money due to poor decision-making, hidden fees, and inefficient work. Therefore, ensure that you properly screen the company's certifications before hiring them.
Virginia requires any practicing property managers to complete a real estate licensing course and obtain a real estate license. The post-licensing course lets aspiring managers select a specialization from residential real estate, commercial real estate, or property management. Once you complete the post-licensing course, you can practice as a property manager.
Therefore, you must ensure that your property manager has a valid license and insurance while operating in the Norfolk region. Around 2,540 property managers are working for property management companies in Virginia. Since you have a wide range of options to choose from, ensure that you pick a legitimate company that meets professional requirements and is appropriately qualified.
One of the highest-rated property management companies in Hampton Roads, Doud Realty Services, is a company that takes care of all your rental needs. We also have a team of licensed property managers with several years of experience and expertise.
4. Poor Screening Process
The success of your property management company is in the type of tenants they find for your house. Irresponsible tenants occupying your rental property can lead to property damage and financial losses in the long run. Although every property management company has a different approach to screening potential tenants, the procedure must be comprehensive.
In addition to being thorough, the process should also be legally compliant. Keep in mind that you and your property manager are subject to the Fair Credit Reporting Act (FCRA). The company must also be aware of the Virginia residential landlord and tenant act and adhere to its rules. Therefore, you need to be very careful while examining your potential property manager's tenant screening process.
Doud Realty Services in Norfolk conducts extensive screening of all tenants and applicants. We also conduct home inspections before a tenant moves in and after a tenant moves out to provide an all-rounded service to homeowners.
5. Lack of Transparency in Communication
Investing in a property is an important financial decision, and therefore, the property management company you choose needs to be honest and transparent in all aspects. Your managers should maintain an open communication policy with you and your tenants. They should also provide you with timely financial and audit reports and statements about the fiscal health of the property. Your manager also needs to explain property details and agreements to you and have all the answers to your questions.
It can be difficult to establish a strong, professional bond with a company that is not transparent about its operations. Avoid a company that has poor reviews regarding communication or a history of dissatisfied clients.
Good Norfolk property management companies, like Doud Realty Services, value honesty, and transparency while dealing with landlords and managing their rentals. They also use tenant portals and digital technology to stay ahead of the competition and facilitate faster communication between landlord and tenant.
To Sum Up
Take your time choosing a property management company, as it is one of the most life-altering decisions you can make. Have a clear idea of what you want from the company and their role in helping your rental business grow.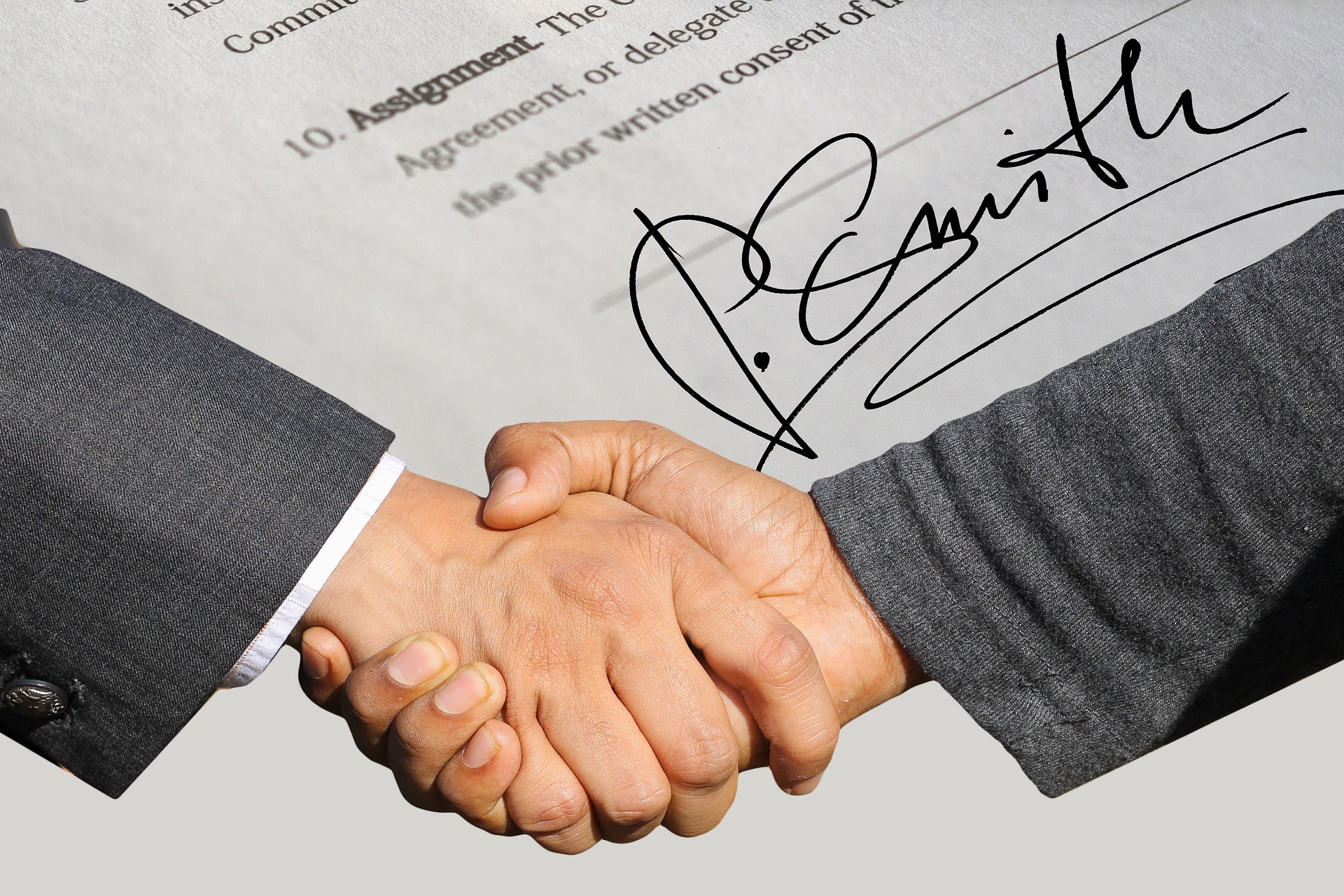 At Doud Realty Services, we have over 20 years of experience in managing properties and a record of happy clients. Over the years, we have operated mainly in Norfolk, Portsmouth, Hampton Roads, Virginia Beach, Suffolk, Chesapeake, and Newport News areas.
To know more about how we help our clients achieve their real estate investment goals, connect with us.